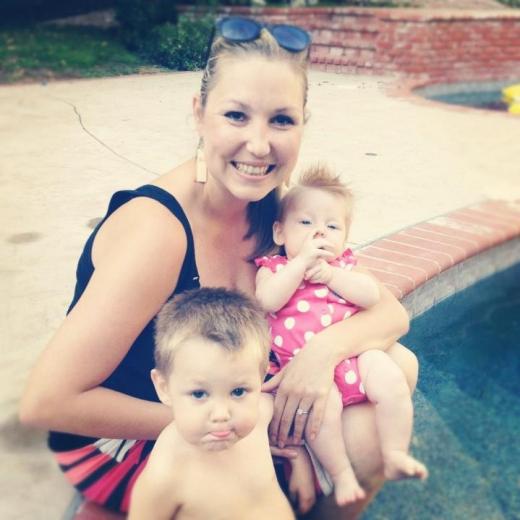 Food Literacy Hero: Emilie Beecroft
A champion for kids, this month's food literacy hero sees first-hand why food literacy is important and how it affects her students! As afterschool director for Capitol Heights Academy, Emilie Beecroft gave California Food Literacy Center an opportunity to pilot our "Your Sandwich Can Save the World!" curriculum at her school and invited us back again this school year. She also serves in our program committee and played a critical role in helping develop our food literacy curriculum with fun and positive kid-friendly lessons.
Thanks to Emilie, kids at Capitol Heights are learning all about fruits and vegetables, and are opening their minds and stomachs to healthy new experiences and flavors!
"Food literacy has been such a wonderful addition to our schedule because it is something the students all look forward to and it teaches them the basics of food knowledge," Emilie said. "When my students shop or eat, they will be prepared to make smart choices!"
Healthy food and wellness has always been a huge part of Emilie's life. Growing up in Thousand Oaks, a suburb of Ventura County in Southern California, her family grew their own food, and reared chickens for eggs and goats for milk. They were a part of a food co-op and a biodynamic farm, and she was taught the beauty of homesteading. While at community college, Emilie managed a small health food store and learned to be a nutritional consultant at three separate stores by the time she was 21.
At her home in Sacramento, Emilie, her husband, and two young children grow seasonal fruits and vegetables in their garden. They also shop at the farmers' market and eat at restaurants that serve local food. Emilie and her husband try to lead by example with their kids and hope that they will gain the knowledge to make their own healthy choices.
As afterschool director at Capitol Heights Academy, Emilie ensures kids are given enrichment programs that focus on the whole child. Programs such as California Food Literacy Center's "Your Sandwich Can Save the World!" not only enrich kids academically, but also provide them valuable life skills.
"I have heard them ask how much fiber is in a certain food! This kind of dialogue from this age group is pretty impressive," said Emilie. "I think everyone who sits in on a food literacy lesson, whether its students, parents or staff, learns something."
For being an advocate for food literacy and healthy living, and for her passion and dedication to her students' overall wellness, we salute Emilie Beecroft, October's Food Literacy Hero!
Related Links