Food Literacy Center Staff's Go-to Cookbooks!
It's nearly impossible to pick the best cookbooks of all time, but we've never let fear of hyperbole stop us before. Here are a few of the Food Literacy Center's staff favorites:
Amber's Picks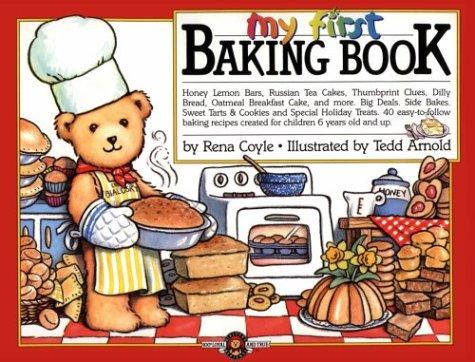 My First Baking Book: This was, indeed, my first cookbook. I was so proud to receive this! It was 1988. I had just turned 11. It was empowering for me to know that this was a cookbook written just for kids. I knew that any recipe inside was one that I could tackle. One of the first things I made was creme puffs. They seemed so fancy, and yet were so easy! I love the message of empowerment this cookbook gives to kids. It's not a health food cookbook, yet the techniques and skills it helped me develop have been critical to my success in the kitchen.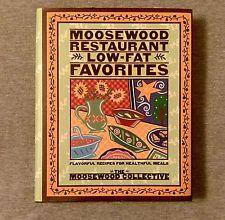 Moosewood Restaurant Low-Fat Favorites: I found a copy of this cookbook in a used bookstore, and I've been cooking from it for years. It's filled with flavor-packed veggie dishes from around the globe that have become household staples for me, like Black Bean Chilaquile casserole, Chili Burgers, and Sun-dried Tomato Polenta Cutlets. I never tire of the recipes in this collection–it's a diverse range of cuisines that invite you to eat Mediterranean one night, Japanese the next. Great for home cooks who want foolproof recipes for healthy meals.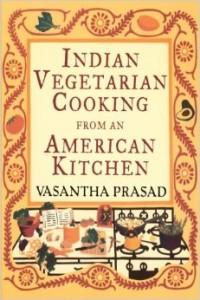 Indian Vegetarian Cooking from an American Kitchen: There's nothing worse than failing to replicate the flavors of your favorite takeout. That's why I'm a huge fan of this cookbook! It's written for the American kitchen, so when you make a recipe, it tastes like you remember it from your favorite Indian restaurant. I've made entire Indian buffets at home from this cookbook–and my dinner guests always agree that it tastes spot-on. Some of my favorite recipes in this book include the Basic Toovar Dal, Potato and Green Bean Sambar, and Simple Lime Rice Pilaf.
Elaine's Pick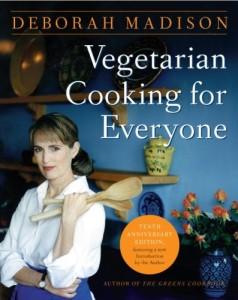 Vegetarian Cooking for Everyone: I love this cookbook because the recipes are vegetable forward but easily adaptable for omnivorous palates. It's a comprehensive volume of recipes and information but the recipes are straightforward and easy to prepare.
Aimee's Picks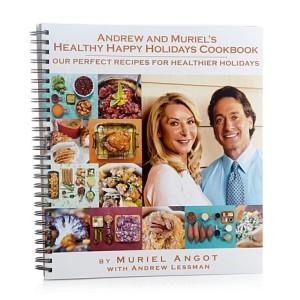 Andrew and Muriel's Healthy Happy Holidays Cookbook: My mom gave me this cookbook last year, my favorite dish I've made so far is the Cauliflower "Mac" & Cheese. Many of the recipes are updated versions of holiday classics that use healthy portions of real ingredients, without sacrificing flavor for fewer calories.

Simply Recipes: If I cook a recipe more than once (not just admire how good it looks and attempt my own substituted version), it typically only requires that I buy 1 or 2 unique ingredients. Simply Recipes is my go-to when I want try something new like clam chowder or put a twist on an old favorite like banana bread. Simply Recipes combines fresh seasonal ingredients with just the right amount of herbs, spices and techniques for an amateur cook like myself to pull off.
Melissa's Picks
Betty Crocker New Cookbook: Nothing beats the traditional Betty Crocker Cookbook. My mother has used this cookbook ever since I can remember and the red and white front cover brings back fond memories of my childhood. Rumor has it that my mother is getting this for me for Christmas (Woohoo!). I'm excited to make some veggie-tastic traditional dishes.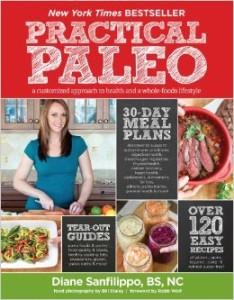 Practical Paleo: A Customized Approach to Health and a Whole Foods Lifestyle: I don't live a paleo lifestyle, but I do try to eat fruits, vegetables, nuts and seeds, and sustainably raised meat. I love this cookbook because it offers a wide range of recipes that highlight my favorite vegetables! One of my favorites is a twist on my favorite Italian dish: Spaghetti! I love using spaghetti squash or zucchini instead of spaghetti noodles! It's delicious and easy! The cookbook also offers explanations for how food works in our body, as well as over 120 different recipes that are tailored to support digestive health, blood sugar regulation, fat loss, etc.
Related Links