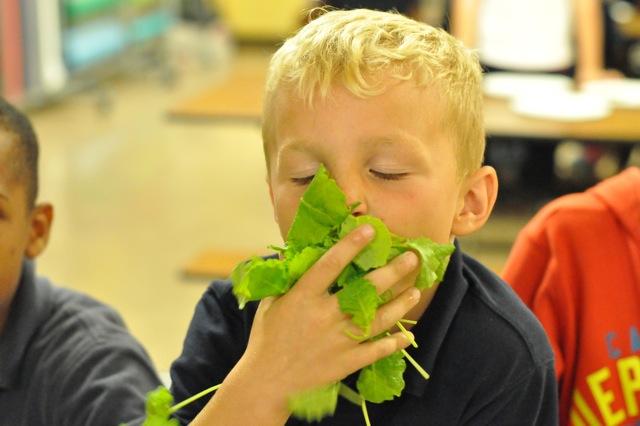 California Food Literacy Center's Annual Report & How YOU Can Help
In July 2011, California Food Literacy Center grew from an idea in Amber Stott's head to an actual organization. In two short years, California Food Literacy Center has accomplished an incredible number of achievements. Help us accomplish even more by donating today.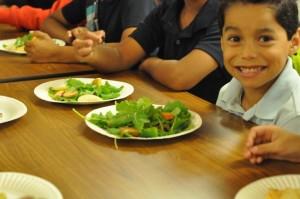 Last year, with a budget of only $41,194.96, we managed to:
Create 13 food literacy lessons to enter the school year.
Teach 120 low-income kids per week.
Pass Food Literacy Month resolution state-wide.
We did all that with no staff, three board members and a few volunteers!
This year, we accomplished even more milestones:
Created 32 lessons in our curriculum.
Served 2,400 kids through summer programs.
Recruited eight talented board members with 100% board giving.
Created Food Literacy Academy and trained 20 teachers.
Have 60 active volunteers.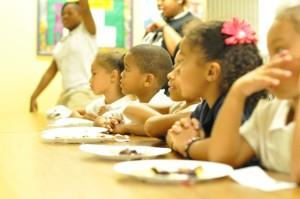 But most importantly, we watched our kids at Capitol Heights Academy learn to love eating their veggies. Before starting food literacy lessons, less than 20% believed that healthy food didn't taste good. After a school year of lessons, 92% of them think that healthy food tastes good. We watched a group of kindergarteners devour two large trays of broccoli and pleading for more!
California Food Literacy Center's work has not gone unnoticed by the larger community. Amber was named one of Sacramento's 40 under 40 in 2012 and was honored as a Food Revolution Hero by the Jamie Oliver Foundation in 2013!
For Food Literacy Month, one of our ardent supporters and Food Literacy Heroes, Attune Foods will be matching every dollar donated online to us up to $2,500! They have supported us by donating healthy graham crackers for our kids at Capitol Heights Academy and they understand the important work that we do.
"Teaching children to care about their food means engaging them in making healthier choices. Kale can become a revelation," said Annelies Zijderveld, online community manager, Attune Foods Inc. "We support California Food Literacy Center because investing in children and their food literacy is investing in the future."
We need YOUR help! We have proven that we can do quite a lot of food literacy work with only $40,000 a year: we reached 2,400 kids and trained 20 Food Literacy Advocates. Just imagine what we can do with more funding! Please donate online today and help more kids like Matthew, Jasmine and Nehemiah learn to love healthy fruits and vegetables.
Related Links