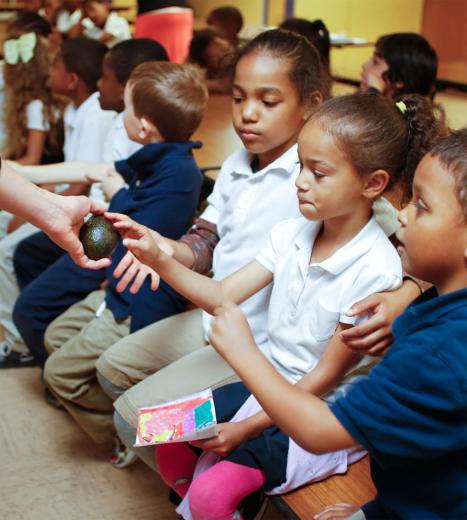 Avocados? Absolutely!
Full speed ahead! California Food Literacy Center has been having a busy but fun-filled Spring. All 19 of our Food Literacy Advocates have passed their tests and are all certified to teach food literacy in their communities! We also had a wonderful cooking class at Capitol Heights Academy with a very special guest speaker, Gaby Dalkin who is a private chef, recipe developer, cookbook author, and writer of the popular food blog What's Gaby Cooking.
Last week's lesson was all about the awesome fruit, avocado, which is also known as an "alligator pears." The kids learned all about this nutritious fruit, how it is filled with good fats and vitamins, and how to make guacamole from a recipe. Before the lesson, many of the kindergarteners and first grade students had never seen an avocado before.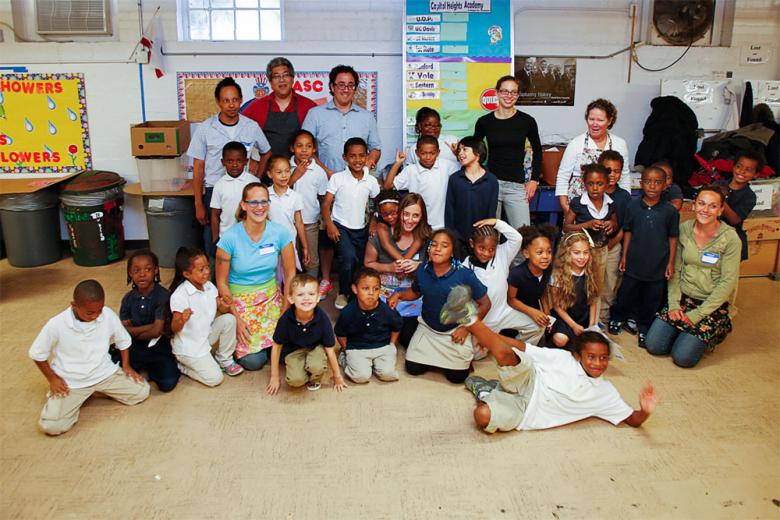 The kids were also excited to meet a real-life book author, Gaby Dalkin, who talked about her latest cookbook Absolutely Avocados which has recipes for all kinds of dishes from savory ones to desserts such as cookies and cakes. She told the kids that they can make a lot of different dishes by replacing butter with avocados. The kids threw out many more unusual ideas and she had a recipe for nearly everything they came up with. One fourth grade girl wishes we could build a whole house with avocados! We couldn't agree more.
"I absolutely loved working with the California Food Literacy Center. Being able to teach the kids about food and witness their excitement about what we were making and eating was fantastic," Gaby said. "It was one of the best afternoons I've had in a long time!"
Two weeks ago, the kids learned about compost, so after the cooking lesson, they composted all the food scraps from their recipe. They were excited to be the helper who got to dump the big bowl of kitchen scraps into the compost.
Following the exciting cooking class, our board members and volunteers gathered for a party to celebrate Gaby's cookbook and tasted several delicious avocado recipes from her book. As the school year winds down, we are busy gearing up for September's Food Literacy Month celebrations. We will keep everyone updated on the fun, fabulous and delicious activities we are planning for kids and families. Stay tuned and happy eating!
Related Links