Anthony's Story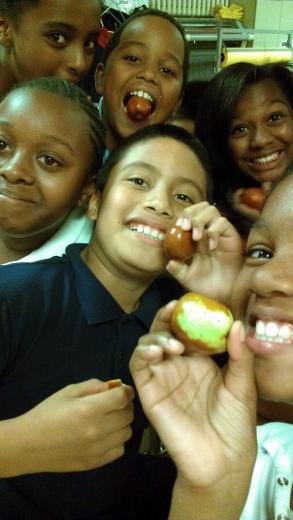 Your donation to California Food Literacy Center will help prevent this disease by teaching kids like Anthony to eat healthy.
Anthony has learned to eat his vegetables—and love them! When we met him two years ago, he made funny faces and groaned when we showed him the snap peas we brought to class. "No thank you," he would say as he shoved the tray of vegetables across the table.
Fifth graders can be hard to please.
Over the course of 13 weeks, we taught Anthony nutrition and cooking. We taught him that fiber works like a broom to clean out your stomach, and that our bodies love fiber. We taught him that vegetables are filled with fiber. We showed him how to make healthy snacks using fruits and vegetables.
Eventually, Anthony saw the enthusiasm on the faces of his classmates as they tasted broccoli, celery, apples and pears. To our surprise, on the day we served raw turnips, Anthony not only ate his slice—he asked for seconds. And thirds!
According to a Stanford University study, if you want kids to eat their vegetables, you should give them three months of nutrition education. Kids love learning how their bodies work, and they want to make healthy choices. We just need to show them how.
Help us bring turnips and food literacy education to more kids like Anthony.
Related Links