Dinner on the Farm
Fine dining typically involves a fancy chef, amazing food, and well, let's be honest, a brick-lined building. Not so with Dinner on the Farm! The experience brings all the trappings of fine dining and places them squarely within the finest ambiance: a farm.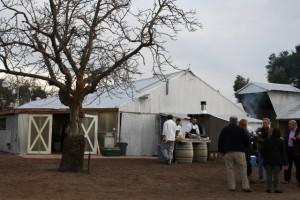 Dinner on the Farm is a quarterly fundraiser for the nonprofit Center for Land Based Learning. You can eat your meal and give back, too! Their mission "is to inspire and motivate people of all ages, especially youth, to promote a healthy interplay between agriculture, nature and society through their own actions and as leaders in their communities."
The organization primarily focuses on high school education across 15 counties in California, including one school in Sacramento, with the goal of encouraging youth to go into pro-earth, land-based careers, such as organic farming and environmental restoration.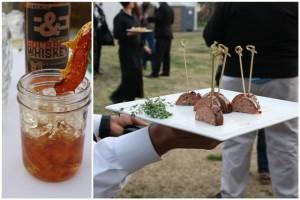 Dinner on the Farm is a seasonal event featuring donated, local food crafted into gourmet meals by area chefs. In February, chefs Patrick Mulvaney of Mulvaney's and Oliver Ridgeway of Grange donated their time and talent to prepare an impressive family-style dinner using the farm's wood-fired oven.
This Saturday, May 12, top Bay-area chefs from the Bon Appétit Management Company in Redwood Shores will prepare a trio of wood fired pizzas, grilled salad, Passmore Ranch sturgeon, and beef on grilled olive levain followed by a cheese course, strawberry-rhubarb crostada, and a tangerine curd tart. Local micro-brewer Ruhstaller will also provide gourmet beers. This is no ordinary farmers' dinner!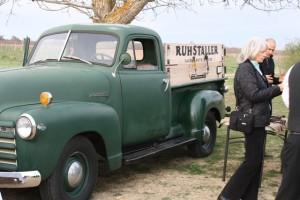 Tickets are still available for this must-attend event! For a mere $100 you'll get the picturesque farm atmosphere, a view of the chefs cooking in the wood oven, and the chance to help a good cause!
To buy tickets and for more information, visit http://landbasedlearning.org/dinner/.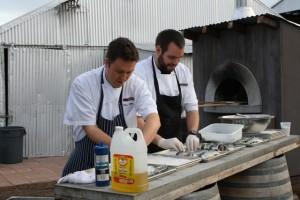 Related Links