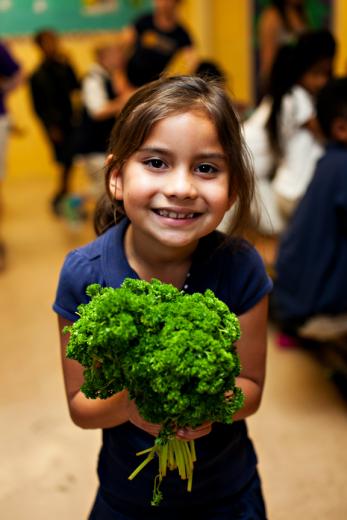 Your Generosity Helps Kids Feel Good
When our kids feel good, we feel good. Give until it feels good!
When kids feel good, we all feel good.
But right now, this isn't happening.
Only 4% of kids eat enough vegetables to protect their health. Poor diets are making our kids sick. 40% of Sacramento kids struggle with childhood obesity.
YOU have the power to prevent this.
Today we're launching our campaign to expand from 10 schools to 14 by raising $50,000 by December 31. We're asking people like you to give until it feels good.
Sasha is a second grader, she is responsible for making dinner for herself and her little brother while her mom works the graveyard shift. Because she's too young to use the stove and boil water, Sasha and her brother used to eat a lot of ramen noodles dry with the flavor packet sprinkled on top.
Thanks to your generous donations, Sasha learned to make a peanut butter sandwich with fresh fruit slices instead of jelly, and other easy recipes she can make herself.
Sasha feels good! She has energy to learn in school. She feels full longer. She loves teaching her brother and her mom the recipes she learns.
Related Links