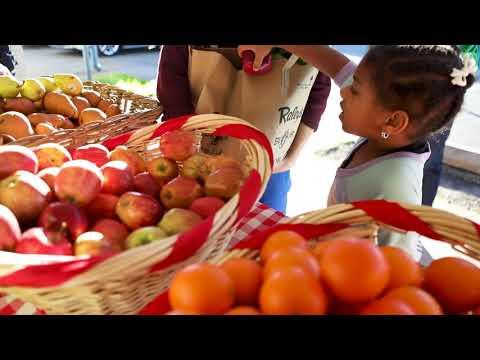 Let's give Alexis a Happy Holiday.
With your help, our kids are going home with bags of produce this holiday so they can continue practicing the healthy habits they've learned in food literacy class.
Without these donations, they would return to low-income households without enough healthy food to eat.
Your generosity creates healthy kids who feel good.
Alexis told us, "My mom is going to be so happy. We don't have any fruits or vegetables at home."
Without your support, kids like Alexis don't feel good. Our kids are sick.
Poor diets are making our kids sick. 40% of Sacramento kids struggle with childhood obesity.
YOU have the power to prevent this. By donating today, you can prevent kids from getting sick. Food Literacy Center inspires kids to eat their vegetables – a solution that costs just $180 per child.
It's critical that we reach children like Alexis now because eating habits develop early.
You can protect kids' health and help them feel good by donating today! Your tax-deductible gift of $180 (that's just $15/month) funds one low-income child to learn cooking, nutrition, and to eat their vegetables.
Thank you for caring and for helping kids feel good by protecting their health!
Related Links