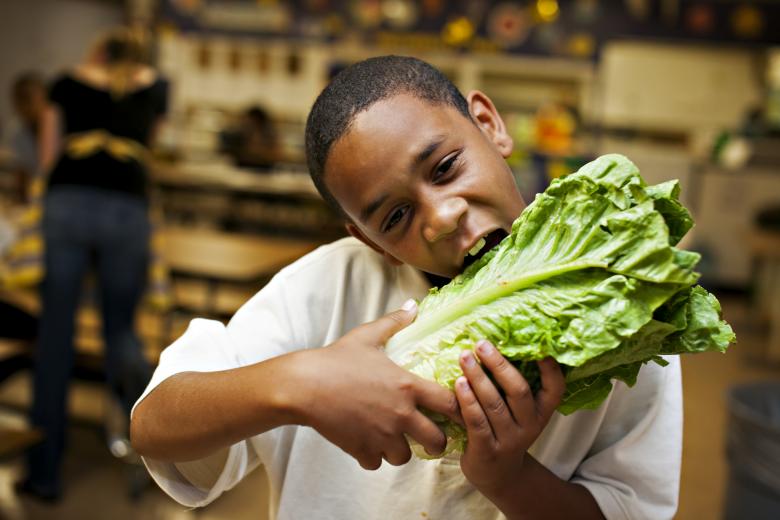 Food Literacy & the Importance of the First Bite
Within the last six months, students at several Sacramento schools have noticed a few changes. Namely, that their favorite Food Geniuses from after-school began showing up at lunch and recess, offering bites of tasty produce. This can mean only one thing: it's FEAST tasting thyme!
In 2015, Food Literacy Center and its community partners formed a project called FEAST, or Food Education and School Transformation. The goal? To inspire students at Sacramento's low-income elementary schools to eat fresh and locally-sourced fruits and veggies!
To accomplish this, the school district's Nutrition Services department picks a rotating Vegetable of the Month, which it features on its salad bar menu. Soil Born Farms then plants the Vegetable of the Month in the schools' gardens. This is where Food Literacy Center comes in: making the Vegetable of the Month approachable and fun!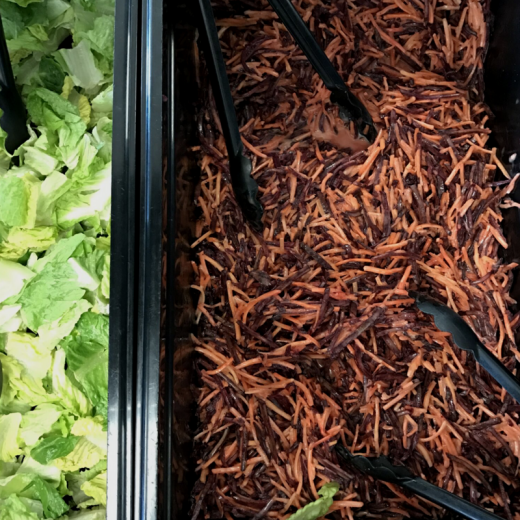 Over the last six months, Food Literacy Center organized tastings at five schools under the FEAST project. At lunch, Food Geniuses encourage students to try the Vegetable of the Month on the school salad bar, ranging from beet-and-carrot salad to a cilantro-and-onion topping. Meanwhile, at recess, Food Geniuses offer hundreds of bites of the Vegetable of the Month, including spicy watermelon radish and refreshing cucumber. Whatever the thyme, the recipe for success is the same: don those trademark green aprons and veggie costumes, put on a smile, and show what a daikon difference one bite can make!
Studies have shown that children need to taste a new fruit or veggie 10-15 times in order to develop a taste for it. Getting through those bites can be a challenge if the first impression is a difficult one. At one tasting held at Oak Ridge Elementary School's Open House, students and their families were given bites of watermelon radish, first by itself, then paired with bites of honeydew melon. This was to show how a new fruit or veggie can seem less strange at first when paired with something familiar. And what did the students think? According to a group of 2nd and 3rd graders at Oak Ridge, "Delicious!"
Lao Tzu once stated, "The journey of a thousand miles begins with a single step." By giving students that first bite, Food Literacy Center hopes to inspire all Sacramento children to pursue their own journey as a food adventurer!
Related Links