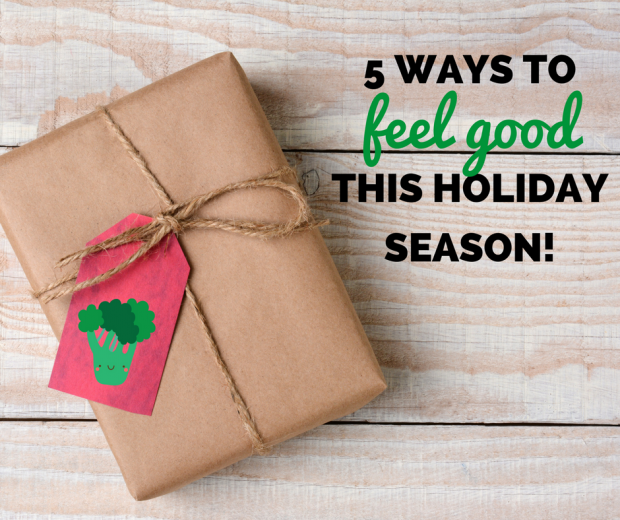 5 Easy Ways to Feel Good This Holiday Season
"We make a living by what we get. We make a life by what we give." – Winston Churchill
Giving during the holidays is a tradition that feels good for everyone! According to recent studies, when you give to an organization like Food Literacy Center, your brain's pleasure and reward centers light up as if you were the recipient of the good deed - you feel happier, healthier, and more connected to others!
Because we know you feel good when you support Food Literacy Center, we've provided Five ways to support our mission this holiday season!
1. Help a Kid Feel Good.
When kids feel good, we all feel good. Only 4% of kids eat enough vegetables to protect their health. Poor diets are making our kids sick. 40% of Sacramento kids struggle with childhood obesity. YOU have the power to prevent this. Just $180 provides food literacy education to a low-income elementary child for an entire year! Through our program that's free to schools, kids have fun while they learn cooking, nutrition, and healthy habits for life. Give until it feels good!
Support Food Literacy Center every time you shop at Amazon. It doesn't get any easier to give… and it doesn't cost you a cent! Here's how:
Visit AmazonSmile and enter Food Literacy Center as your charitable organization before you begin shopping. They'll remember your selection, and then every eligible purchase you make at smile.amazon.com will result in a 0.5% donation!
Bookmark https://smile.amazon.com/ to make it even easier to return and start your shopping at AmazonSmile.
Tell your friends and family how good it makes you feel to donate to Food Literacy Center through AmazonSmile, and encourage them to do the same!
We all love to dine with our friends and families during the holidays, so why not choose a restaurant that supports Food Literacy Center? These leading Sacramento restaurants are members of our dineSMART program that promotes food literacy education all year long through special menu items. Order their Food Literacy Center-sponsored dish and a portion of the proceeds will benefit our mission!
4. Try Sun Basket: Healthy Cooking Made Easy
We're teaming up with Sun Basket to support our mission to inspire kids to eat their vegetables! They're a healthy meal kit service that delivers fresh, organic, and sustainable produce and responsibly sourced meats and seafood with delicious, easy recipes. Sign up today to receive $35 off Sun Basket meals, and a portion of every sale is donated to Food Literacy Center! Give the gift of Sun Basket this holiday season and feel good twice!
5. Volunteer at our Holiday Farmers Market
Help low-income kids eat healthy on holiday break! The Holiday Farmers Market will take place December 19 – 21 at three elementary schools in the Sacramento City Unified School District. Trinity Fresh is donating produce to send students home with the recommended daily serving of fruits and vegetables so they can continue practicing the healthy habits that we have helped them develop in food literacy class.
Sign up by emailing – volunteer@foodliteracycenter.org.
Related Links