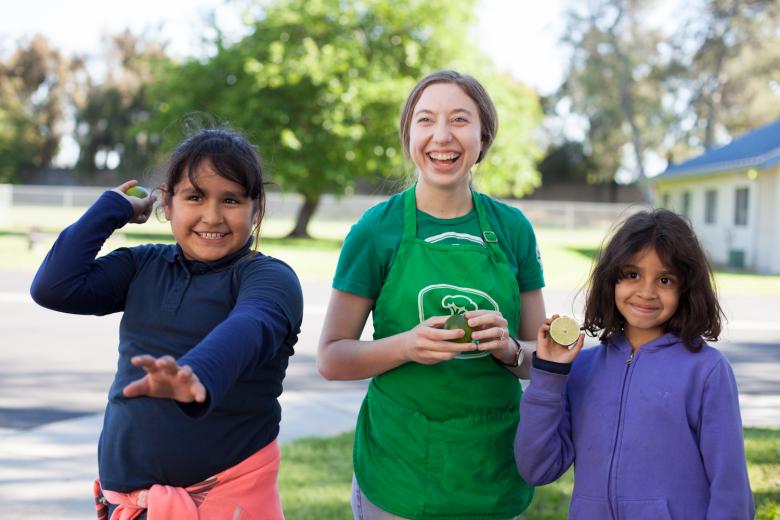 Rachel Evtuch
Food Literacy Corps Member
Rachel Evtuch is an AmeriCorps member serving with Food Literacy Center's first cohort of Food Literacy Corps members. She joined the Food Literacy Corps in September 2016 and will complete her term in July 2017. Rachel is responsible for teaching food literacy curriculum at 4 low-income elementary schools.
Why did you choose to do a year of AmeriCorps service?
I wanted to better serve my community. I knew this would have an impact on my life, as well as, others.
Favorite moment in the classroom this year?
My favorite moment/ moments in the classroom is/ are when students are overwhelmed with excitement and joy knowing that today's after school program includes Food Literacy class. I know my service has a purpose when students come rushing up to me asking if I will be there teacher today or what recipe we are making.
What is the most interesting fruit or vegetable you've tried this year?
Persimmon. I've never tried a persimmon before serving with Food Literacy Center.
What do you plan to do with the skills you've gained at Food Literacy Center this year (what's next)?
I plan to further my skills in professional development, as well as, take the skills I have gained during my service term to work with other organizations that are using nutrition education to better enrich the lives of children in California.
Related Links