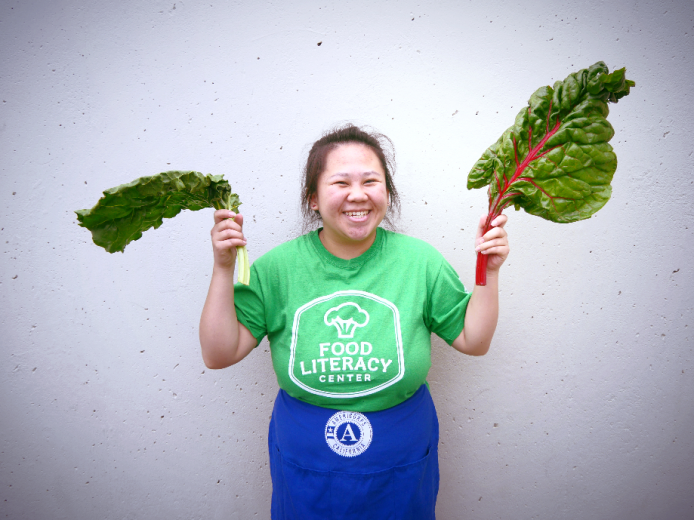 Mai Err Chang
Food Literacy Corps Member
Mai Err is an AmeriCorps member serving with Food Literacy Center's second cohort of Food Literacy Corps. She joined the Food Literacy Center team as a Food Literacy Corps member in September 2017 and will complete her term in August 2018. Mai Err is responsible for teaching food literacy curriculum to low-income students at Ethel Phillips Elementary School, Susan B. Anthony Elementary School, St. Hope PS7 Elementary, and Pacific Elementary School.
Mai Err holds a bachelor's degree in sociology from the University of California, Santa Cruz.
Why did you choose to do a year of AmeriCorps service?
For the past 5 years, I have been involved in organizations that serve people of various backgrounds. I returned to my hometown knowing that I wanted to give back to the community I grew up in. AmeriCorps is a great opportunity to continue serving and also build community.
Favorite moment in the classroom this year?
My favorite moment in the classroom this year was starting program with students who were not excited and ending with them saying, "I love Food Literacy Center!"
What is the most interesting fruit and/or vegetable you've tried this year?
The most interesting vegetable I tried was beet!
What do you plan to do with the skills you've gained at Food Literacy Center this year (what's next)?
I hope to be a better advocate for health, nutrition, and cooking education. I would also like to work and be more engaged with children of low-income communities.
Related Links