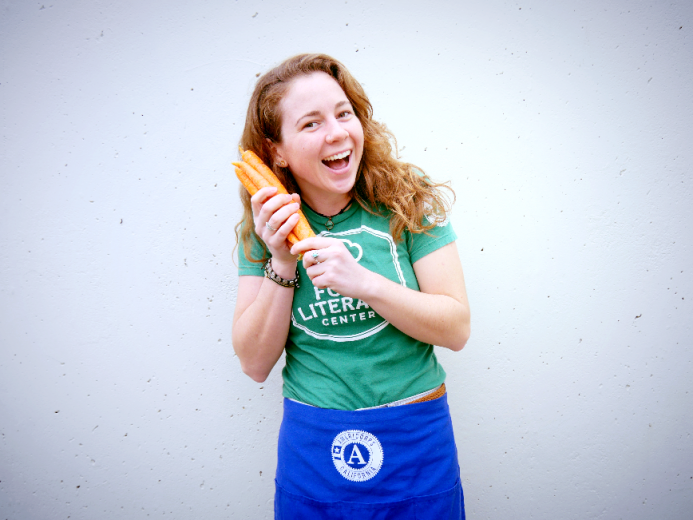 Kathryn Huber
Food Literacy Corps Member
Katie Huber is an AmeriCorps member serving with Food Literacy Center's cohort of Food Literacy Corps. She joined the Food Literacy Corps September 2017 and will complete her term in August 2018. Katie is responsible for teaching food literacy curriculum to low-income students at Ethel Phillips Elementary School, Oak Ridge Elementary School, St. Hope PS7 Elementary, and Pacific Elementary School.
Katie holds a bachelor's degree in public health: health promotion from West Chester University, Pennsylvania.
Why did you choose to do a year of AmeriCorps service?
I chose to do a year of AmeriCorps with Food Literacy Center because I wanted to get my foot in the door working with a nonprofit organization.
Favorite moment in the classroom this year?
I do not have a favorite moment per se, but I have really enjoyed developing relationships with the kids and look forward to spending time with them every week!
What is the most interesting fruit and/or vegetable you've tried this year?
A persimmon! I had never even heard of it before this program.
What do you plan to do with the skills you've gained at Food Literacy Center this year (what's next)?
Hopefully, land a full-time job with a nonprofit organization near Philadelphia, PA.
Related Links