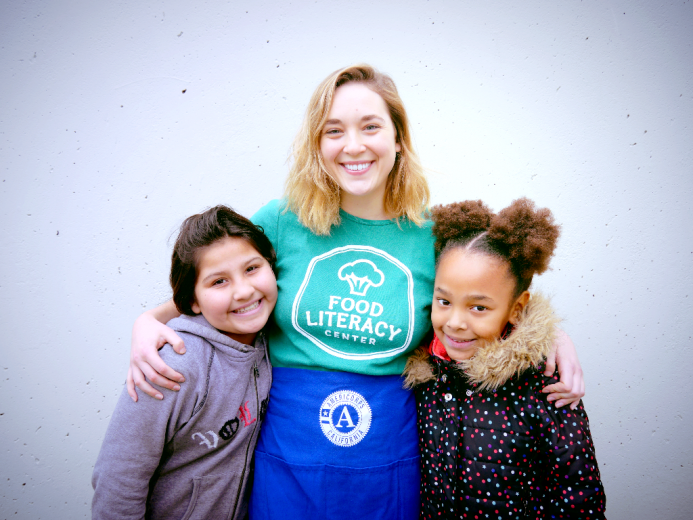 Cara Phillips
Food Literacy Corps Member
Cara is an AmeriCorps member serving with Food Literacy Center's second cohort of Food Literacy Corps. She joined the Food Literacy Center team as a Food Literacy Corps member in September 2017 and will complete her term in August 2018. Cara is responsible for teaching food literacy curriculum to low-income students at Ethel Phillips Elementary School, Susan B. Anthony Elementary School, St. Hope PS7 Elementary, and Leataata Floyd Elementary School.
Cara holds a bachelor's degree in health sciences from James Madison University.
Why did you choose to do a year of AmeriCorps service?
After graduating college this past May, I was hoping to continue serving and impacting others. When I found out about Food Literacy Center, I knew it would be the perfect opportunity for me to combine my passions for service and nutrition.
Favorite moment in the classroom this year?
I have a different favorite moment every day. I think the most rewarding moments come from the simplicity of seeing a kid get really excited about fruits and vegetables.
What is the most interesting fruit and/or vegetable you've tried this year?
A prickly pear!
What do you plan to do with the skills you've gained at Food Literacy Center this year (what's next)?
I'm not entirely sure what's next after my year of service with Food Literacy Center. However, I do plan to continue to create positive changes in communities, especially focusing on the food movement.
Related Links