Post
Food Literacy Center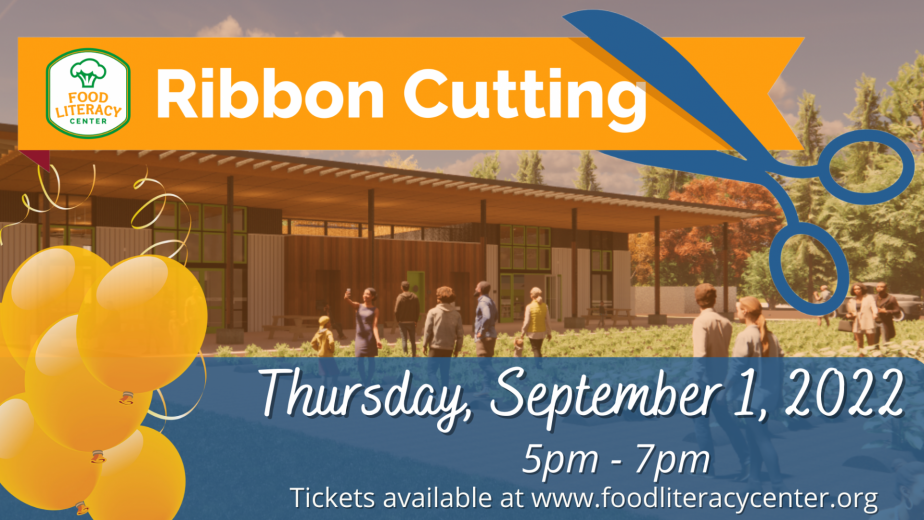 You're invited! Our Cooking School is Opening September 1st!
Celery-brate the village who made it possible, purchase your tickets, and join us in this important milestone!
We are over the mushroom moon with what our cooking school will provide for our students. This fall, Leataata Floyd Elementary students will expand their learning by transitioning from afterschool food literacy programs to classes during the school day that will enhance the school curriculum.
Our ribbon cutting ceremony will unite all the radish humans who have helped turn this dream into a reality. Accompanying us during our special moment will be Congresswoman Doris Matsui, City Councilmember Katie Valenzuela, Chef Randall Selland, Committee Chair Jay Hansen and other local heroes!
Grapefruit gratitude to our presenting sponsor Clover Sonoma and their commitment to giving back to the community.
Special thanks to Kaiser Permanente, California Rice Commission, Dignity Health, Downtown Railyard Venture, County of Sacramento: Office of Budget and Debt Management, and First Northern Bank for sponsoring our Ribbon Cutting. Our success is thanks to the generosity of supporters like you!
You can SUBSCRIBE to our newsletter to receive regular email updates about Food Literacy Center! Your privacy is important to us. We will not share your information.
Related Links