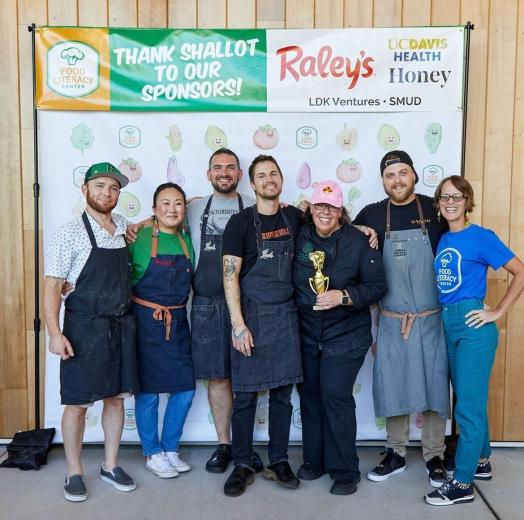 Veggie of the Year
School lunch wins Veggie of the Year for a third time in row!
To celebrate Food Literacy Month in California we raise statewide awareness about the need for cooking and nutrition education for kids.
Food Literacy Month is kicked off by our annual Veggie of the Year competition, in which 5 notable local chefs create a tasty, veggie-forward bite featuring their assigned veggie. This year our participating chefs and assigned veggies were:
Michelin star chefs and School lunch chefs went head-to-head and presented their veggie forward bite to the world's toughest critics–kids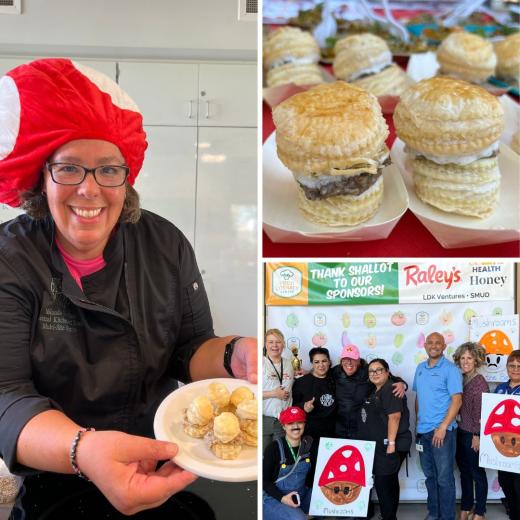 After tasting five incredibly tasty bites, our kids voted and chose this year's Veggie of the Year Winner…#TeamMushroom with a savory Mushroom Puff Pastry!!
Congratulations Chef Yolanda of The Central Kitchen for a second Veggie of the Year victory! View our Veggie of the Year Photo Album on Facebook!
Related Links