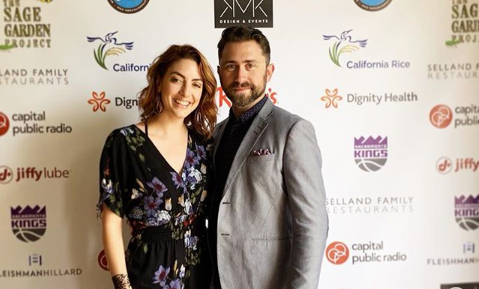 Sacramento Food Film Festival
April 10-17, 2019
We invite you to become a sponsor of our 2019 Sacramento Food Film Festival – an innovative pairing of food and film celebrated at unique venues throughout our region. The Sacramento Food Film Festival will take place April 10-17. During the events, local chefs, culinary students, and food literacy kids will work together to create bites inspired by the films, served to the audience while they view the film.
As one of only seven food film festivals in the country, ours is uniquely positioned in California's state capital to create action around important food-related issues. As we teach healthy habits to our kids, we are simultaneously working to build the kind of community that supports their healthy choices. Your support through this event will have a direct impact on our efforts.
With hundreds of attendees annually and thousands of media impressions, the Sacramento Food Film Festival has become a destination for brands to achieve consumer marketing objectives while practicing social responsibility through the support of our mission. In 2019, the Sacramento Food Film Festival will continue to find new ways to engage with audiences within California and around the globe. We look forward to engaging with our partners, new and returning for this year's festival.
2019 Sacramento Food Film Festival Sponsor Levels
Your partnership during the Sacramento Food Film Festival will allow us to continue our mission, and to expand our programming to reach more kids in Sacramento. Together, we are creating healthier kids!
We'll work with you to create a sponsorship package that fits your needs!
See the reach and impact for sponsors in 2019. 2019 Food Film Festival Marketing Report
Thank you to the 2019 Sacramento Food Film Festival sponsors!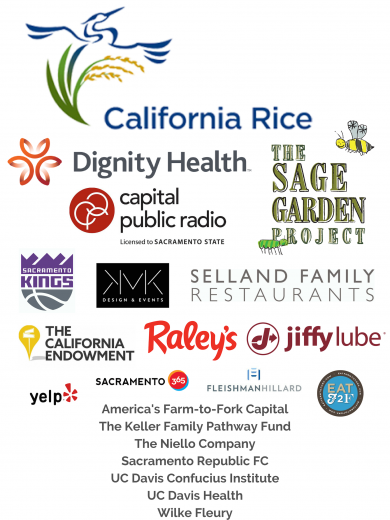 Related Links