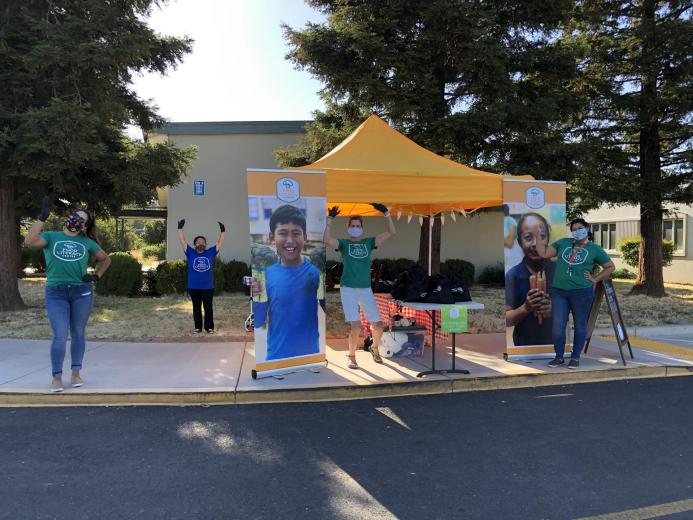 Live Program Discussion
How we've shifted programs during COVID-19
Educators, teachers, program managers – join us for a live discussion about how we have addressed the needs of our kids and families during the pandemic through distance learning, take-home recipe kits, and partnerships.
Our mission is to inspire kids to eat their vegetables. We teach children in low-income elementary schools cooking, nutrition, gardening, and active play to improve our health, environment, and economy.
With over 9 years of success addressing these issues in Sacramento, we have pivoted the methods used to deliver our mission to meet our students and their families' needs during the current crisis, Some of our current programs include:
Redesigned our curriculum to be available free online for distance learning with downloadable lesson plans and recipes.
Launched weekly recipe videos on Facebook Live
Partnered with SCUSD Nutrition Services to distribute Recipe Kits filled with fresh produce.
Partnered with school social workers to reach the most vulnerable families with fresh groceries and resources.
We have received a growing number of questions from similar programs from all around the country and would like to give you the opportunity to submit you questions, then tune into our live program discussion webinar to hear us answer your questions.
Food Literacy Center's founder & CEO, Amber Stott, will be joined by Program Manager, Evelyn Morales to answer your questions.
Zoom Meeting, Tuesday, September 22 at 10 am PDT
10 to 10:30 am: Amber & Evelyn will answer questions from pre-submissions.
10:30 to 11 am: Amber & Evelyn will take additional questions live.
After registering, you will receive a confirmation email containing information about joining the meeting. A recorded copy of the discussion will be provided to the attendees.
Related Links