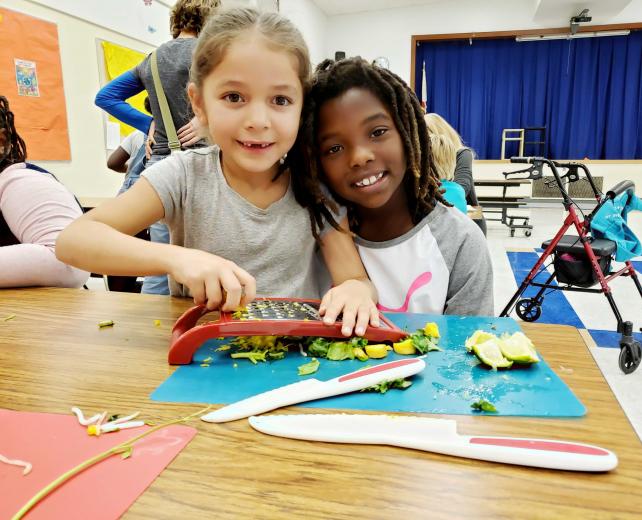 Kids Holiday Cooking Kit Distribution
December 2022
We invite you to become a sponsor of our Kids Holiday Cooking Kit Distribution – a feel-good way to support our mission to inspire kids to eat their veggies!
The Kids Holiday Cooking Kit event provides a colorful set of kid-friendly cooking tools paired with a recipe kit filled with fresh fruits and vegetables. The event is a drive-through style pick up due to COVID-19, but the goal is the same–set up our students to practice food literacy at home. We do our part to teach these kids healthy habits throughout the school year and want to help them practice healthy eating and cooking with their families. Your sponsorship supports critical mission-focused operations to reach our kids and families in need.
Become a Sponsor
Your partnership during the Kids Holiday Cooking Kit event will allow us to continue our mission, and to expand our programming to reach more kids in Sacramento. Together, we are creating healthier kids!
Kids Holiday Cooking Kit 2022 Sponsorship Opportunities
We'll work with you to create a sponsorship package that fits your needs!
Related Links