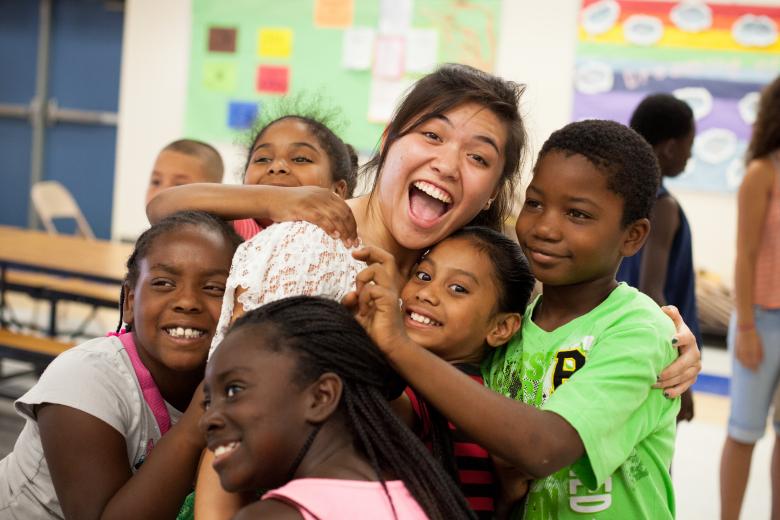 Internships
As a small, start-up nonprofit, we rely on wonderful watercress interns to help us with various tasks. Help us inspire more kids to eat their vegetables by joining our team today!
Please note: our internships are currently unpaid.
Program Internship
Thank you for being interested in internship opportunities. Our current applications are closed. If you are interested in a program internship with Food Literacy Center in the future, please fill out our interest form and be the first to know when we post positions. You can always become a volunteer to gain experience and connect with our program and our community.
Communications Internship
Volunteer position; unpaid internship. June – September 2021
Communications Intern Description
Do you love eating your veggies? Do you want to help share our story and give kids a healthier future? If so, join our team at Food Literacy Center and get ready to jumpstart your communication experience in a fast-paced environment where kids' health comes first.
We inspire kids to eat their vegetables. We teach elementary children in low-income schools cooking, nutrition, gardening, and active play to improve our health, community and environment.
What's required to become one of our amazing unpaid Communications Interns:
Detail oriented & highly organized
Strong written & verbal communication skills
Basic interest in nutrition & food systems
Able to commit through summer 2021 (June – September)
Ability to follow direction & branding guidelines
Available occasional weekends & evenings (as needed with advance notice)
Reliable transportation & ability to work remotely
Experience with social media (Facebook, Twitter, Instagram, TikTok preferred)
Ability to multitask and take initiative when necessary
Capable of maintaining a joyful personality, even under stress
You will be assisting the Brand & Development Director with community outreach.
As a startup non-profit with limited staff everyone wears multiple hats. We have big things coming in 2021 including a podcast, book, and opening of our new cooking school. A communications intern will be crucial to helping us reach our donation and outreach goals.
You would work alongside staff and volunteers to draft communications, develop social media content calendars, assist with research, request print/production quotes, promote events, and update web pages, The communications intern will assist with external communications for partners, donors, supporters, and media.
Other duties will include basic graphic design, amateur photography, proofreading, and errands as needed.
If you believe in our mission to inspire kids to eat their vegetables, apply by May 1, 2021. In your cover letter, let us know what an awesome person like you can bring to our organization. If we like what we see, you'll move to the second round (proofreading and writing test), then the third round of phone interviews.
Send the following by May 1, 2021 to info@foodliteracycenter.org, subject: Communications Internship.
Resume
Cover letter
Two writing samples. Maximum of 1 page each. Examples: media release/advisory, partial research paper from a job/class, blog post, article or other written contribution.
Bonus: link to an Instagram or social media account for which you're responsible for creating content
Related Links