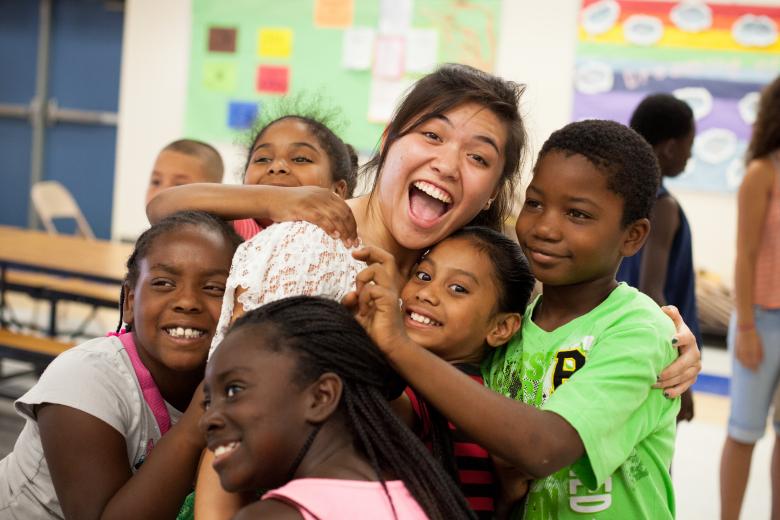 Internships
As a small, start-up nonprofit, we rely on wonderful watercress interns to help us with various tasks. Help us inspire more kids to eat their vegetables by joining our team today!
Please note: our internships are currently unpaid.
Program Internship
We believe that food education should be fun, approachable, and practical. We want to empower kids to explore more foods and make healthy choices on their own. Program interns are vital in preparing for and assisting with food literacy programs throughout the Sacramento area.
Term, Hours, and Program Length
Food Literacy Program Interns must be able to commit to:
5 Hours a day, 1 day a week for the full semester
And 4 Hours every month for data and evaluations
TERM: Spring Semester 2020
PROGRAM LENGTH: 4 Months (February-May)
HOURS: 90 Hours Total (5 hours/week + 4 hours/month)
Position Description Summary & Activities:
You will be assisting one or more staff at Sacramento-area schools and in the community. The more hands and positive attitudes we have, the better our students' experience will be!
As a Food Literacy Program Intern, you'll engage and gain experience in the following activities:
Program Preparation: Prep tables & food using food safe techniques.
Classroom support: You will be shadowing the Food Genius staff instructor and helping with class preparation. You'll be responsible for helping elementary-aged students make a recipe, lead small-group activities and answer kids' questions.
Data collection & data entry: Collect data about program success, including student surveys and assessments. Assist with data entry, evaluations, and a variety of team-based tasks.
Weekend events and outreach
Complete Food Handler Certification
Minimum Qualifications:
Able to commit for the whole session (Fall, Spring, or Summer)
Have your own reliable transportation
Available weekday afternoons between 1pm-6pm
Must be 18 years or older
Must be able to pass a 3-tier background check (State, FBI, Sex Offender)
Must complete food handler certification
Strong interest or experience in youth, nutrition, cooking, or community health
Ability to work in a team environment, while being able to work independently
Bonus Points:
Experience with or desire to work with underserved and diverse audiences
Experience with or desire to work with kids (pre-K to 6th graders)
Experience in the food or food access industries
Basic knowledge of nutrition
Comfortable public speaking
Strong communication skills
Ability to work as a team with adult leaders
Ability to work independently as leader of a small group (consisting of children and their parents)
Ability to multi-task and take initiative when necessary
Capable of maintaining a joyful personality, even in times of stress
Dates:
January 15th: Application deadline
January 16-January 24th: Evaluate & Interview
January 31st: Orientation & Onboarding
First Week of February: Start
Last Week of May: End
What you can expect from the internship:
Training in classroom management
Training and materials to prepare for each class
Regular feedback to help you improve
Reimbursement for fingerprinting costs after serving for 4 weeks and if using our recommended vendor
Reimbursement for online food handler certificate via recommended vendors
Program Internship Description
Please note: this is an unpaid internship.
Apply now!
Join the broccoli best team ever by filling out our Internship Application.
If you are experiencing difficulties filling out the form, please contact us at: info@foodliteracycenter.org.
Related Links