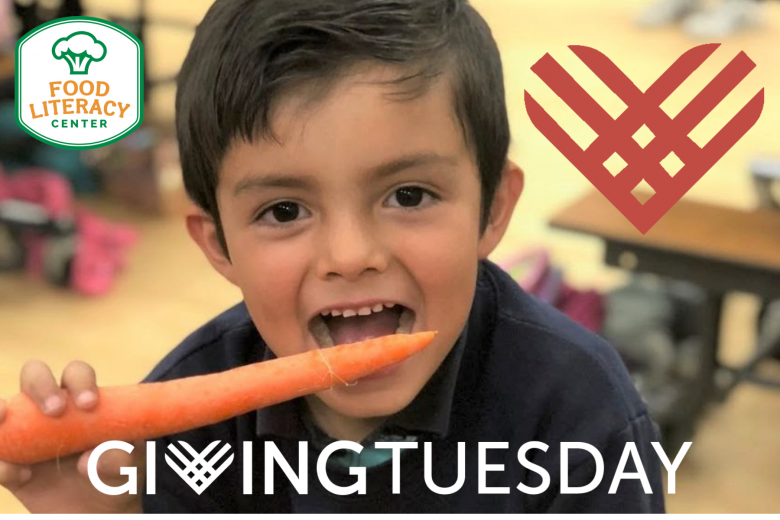 #GivingTuesday 2020
Give Kids a Healthier Future Today
Giving Tuesday is a global day of giving and a philanthropic response to Black Friday and Cyber Monday. It's a day to open your heart and generously support nonprofits like Food Literacy Center!
Food Literacy Center Board Member Emeritus Elise Bauer & Board Member Stacey Kauffman will match gifts up to $2,500!
Our community is in a crisis.
Rates of food and nutrition insecurity are rising. At Food Literacy Center, we combine immediate food assistance with resilience skill-building, and we haven't let the crisis stop us. We're distributing Veggie STEM Boxes that include healthy recipe ingredients for 4 that students can cook at home with our STEM-based curriculum.
We serve with the purpose of building a more resilient community. We engage the students we serve, allowing their needs to determine our strategies. We ensure that food for those facing food insecurity is healthy, quality, and culturally appropriate.
Want to do more?
In just 2 minutes, you can set up a Facebook fundraiser to benefit our kids! Set a goal and end date as Wednesday, December 2 and that's it!
We are grapefruit grateful to our matching sponsors:
Elise Bauer, Food Literacy Center Board Member Emeritus
Stacey Kauffman, Food Literacy Center Board Member
Related Links