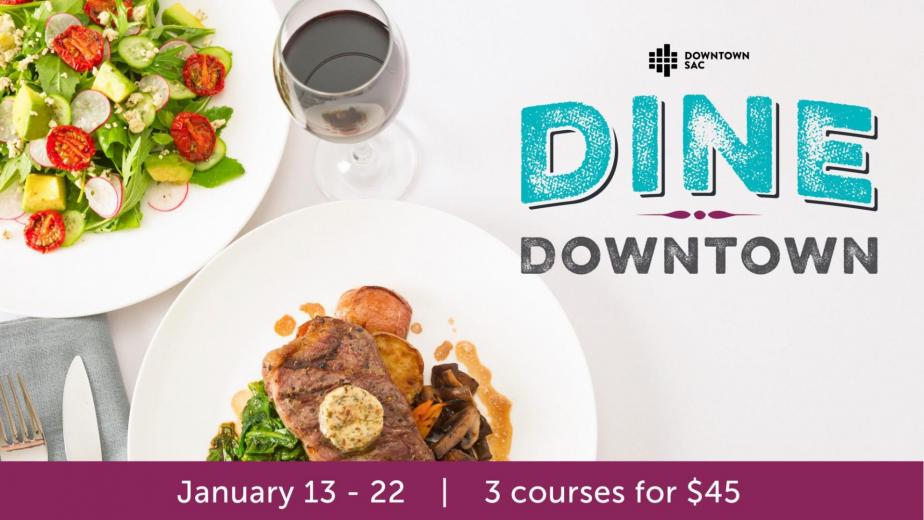 Downtown Sacramento Partnership Donates Over $11,000 TO Food Literacy Center from Dine Downtown Proceeds
Downtown's annual program benefiting restaurants spans to helping families in need
SACRAMENTO, Calif. (August 15, 2023) – Downtown Sacramento Partnership will present the Food Literacy Center a check donation for $11,500 on Wednesday, August 23, at 2 p.m. As an element to the downtown restaurant promotion, Dine Downtown, restaurants collected $1 from every meal sold, which was set to be donated to the Food Literacy Center, a 501C3 whose mission is to inspire kids to eat their vegetables and teach children in low-income elementary schools cooking, nutrition, gardening, and active play to improve health, environment, and economy.
"Now more than ever is the time to support our community," said Michael Ault, Executive Director of the Downtown Sacramento Partnership. "Sacramento is home to some of the best restaurants in the country, and we are proud to connect everyone from our city together to grow a brighter future."
Launched in 2005, Dine Downtown provides support to local restaurants during a critically important (and usually slower) period for the industry. In its nearly two decade run to-date, Dine Downtown has generated more than $6 million in restaurant sales for Central City restaurants.
2023 participating restaurants included:
Grange Restaurant & Bar
The Pilothouse Restaurant at the Delta King
Hawks Public House
Hook and Ladder Manufacturing Company
Tequila Museo Mayahuel
Nash & Proper
La Cosecha by Mayahuel
Frank Fat's
Foundation Restaurant & Bar
Magpie Cafe
Kasbah Lounge
MidiCi Neapolitan Pizza
Station 16 Seafood Restaurant & Bar
Revolution Winery
Willow
Darling Aviary
Dawson's Steakhouse
Kodaiko Ramen & Bar
The Firehouse Restaurant
Prelude Kitchen & Bar
Jayna Gyro
Frog & Slim
Hoppy's Railyard Kitchen & Hopgarden
7 th Street Standard
Capitol Garage
Rio City Cafe
Tapa the World
Tiger Restaurant & Lounge
The Porch Restaurant & Bar
Aioli Bodega Espanola
Maydoon Restaurant
Brasserie du Monde
Dine Downtown is produced by the Downtown Sacramento Partnership with support from USA Multifamily, Visit Sacramento & Sacramento365, Fox40, SacRT, Outword Magazine and Yelp Sacramento.
To learn more about how to support local businesses, visit GoDowntownSac.com.
SOCIAL MEDIA TAGS: Tag foodie photos with @DowntownSac and #DowntownSac,
#DineDowntown for a chance to be featured in promotions and on social media.
PRESS: Download photos and video HERE.
###
About Downtown Sacramento Partnership Downtown Sacramento Partnership is a nonprofit, property-based improvement district (PBID) that serves as the collective voice for the 197 property owners and more than 5,000 businesses located within the 66-block urban core of Sacramento. Driven by the mission to build value downtown, Downtown Partnership is the principal advocate, champion and steward for those who work, live, visit and do business here. For more information, visit DowntownSac.org + GoDowntownSac.com and connect with us on Facebook, Twitter, Instagram and LinkedIn.
Related Links