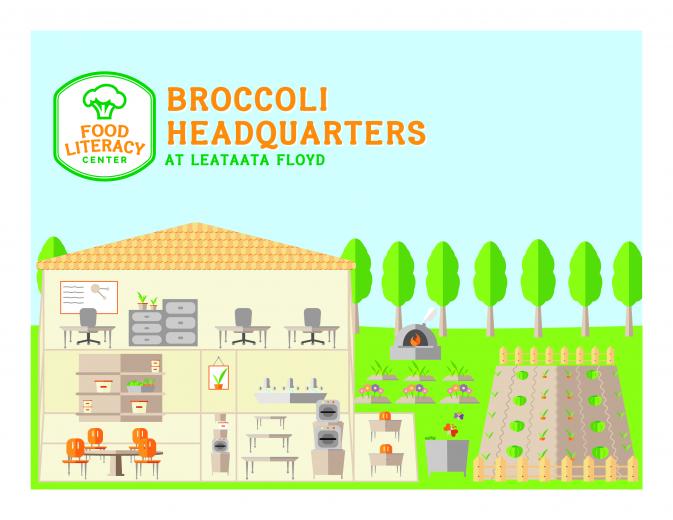 Background Information
Food Literacy Center's new "Broccoli Headquarters" will be located at a 2.5 acre urban farm on the Leataata Floyd Elementary School campus in the Northwest Land Park neighborhood of Sacramento. The project is expected to be built and open in late 2017.
The "Broccoli HQ" will allow Food Literacy Center to:
serve 600 elementary and high school students
add school day curriculum in addition to existing after school programs. food literacy is as critical as reading and math
expand food literacy programming for Sacramento schools from eight schools to over 16 throughout the district
implement cooking and nutrition classes such as food science and biology, and history and culture through cuisine
provide farm and garden education including plant biology, compost and the biology of beneficial insects
further their mission of inspiring kids to eat their vegetables!
"Having a well-established food literacy program like Food Literacy Center is critical to the success of the Leataata Floyd Farms Project. Amber and her team have built a strong, academically challenging curriculum and with the added resources of a farm and access to students throughout the day more of our students can benefit from this outstanding program."

-Jay Hansen, Sacramento Unified School District board member
Resources
Thank you to The Mill at Broadway and the Setzer Family Foundation for each providing $100,000 over five years as a startup donation to seed the project! Additionally, thanks to Raley's Family of Fine Stores for providing funding to our organization since 2015 to deliver afterschool programming at the elementary school.
Join our expansion! Donate today!
Related Links