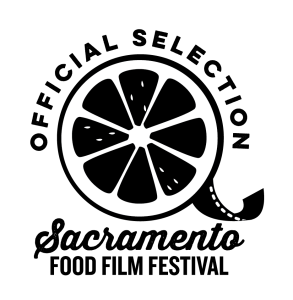 Announcing the 2015 Short Film Contest Winners
Sacramento Food Film Festival Announces Winners of 2015 Short Film Contest
SACRAMENTO — March 10, 2015 — A wonderful range of food and agricultural stories win top marks in the Sacramento Food Film Festival's first annual Short Film Contest. All under 10 minutes, the winning films showcased our food system's joy and desire for healthy food and lasting change.
Official Selections Include
Youth Category - "Perfect Soldier" by Gabriel Cortez
A powerful and devastating film written by a Youth Speaks performer as a portrait of his grandfather and colonization.
Local Farm-to-Fork Category – "Soil Born Farms – Pacific Elementary School Orchard" by John Fortes
This short is part of a longer video documenting various aspects of Soil Born Farms "Growing Together School Garden Initiative," funded by The California Endowment. The program involves five south Sacramento elementary schools with gardens.
American Category – "How Does it Grow? Cauliflower" by Nicole Jolly
Farmers have to do WHAT to keep our cauliflower white? We travel to one of America's biggest organic farms to uncover the secrets of growing cauliflower.
International Category - "Stand Up" by Daniel Klein & Mirra Fine
This is the story of Phakamani, a young farmer teaching rural South African youth to grow their own food as part of the Thanda after school program.
About Food Literacy Center
Food Literacy Center was established in 2011 to educate and inspire low-income children to eat healthy food. Through approachable curriculum in our K-6th grade after school programs, students learn: fruit and vegetable appreciation, how to read nutrition labels, basic cooking skills and environmental impacts of their food choices. The nonprofit also runs the Food Literacy Academy, which trains community volunteers to be food literacy teachers.
To date, the nonprofit has 57 trained Food Literacy Geniuses and serves 5,500 kids annually. After just three months of food literacy education, 70 percent of students request the foods they have tasted in class, including broccoli, celery and oranges. Ninety-one percent of students say healthy food tastes good, and 87 percent of children understand how to read a nutrition label. In 2014 the Food Literacy Center was a proud winner of the Snail of Approval Award from Slow Food Sacramento. As the leader of the Food Literacy Center, Executive Director, Amber Stott was named a "Food Revolution Hero" by the Jamie Oliver Foundation and won the 2014 Legacy Feast Award in the Environmental Category from Valley Vision.
Related Links