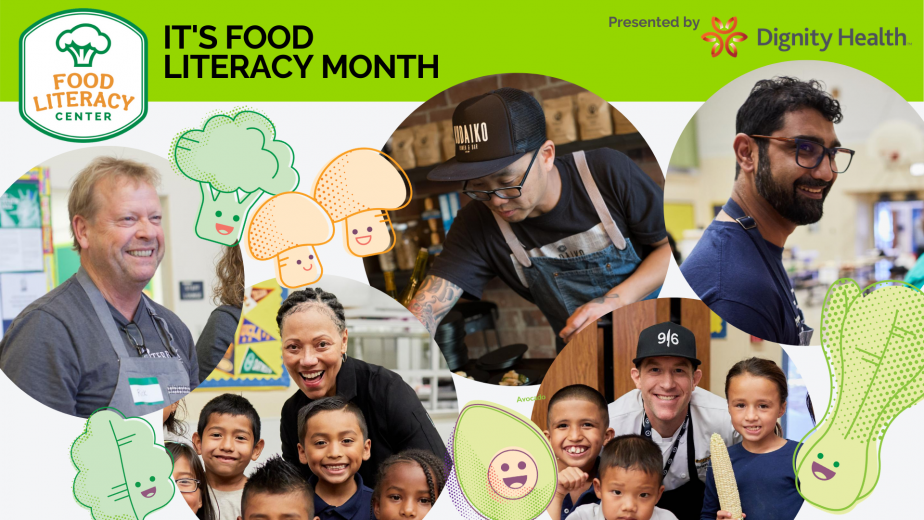 Vote for the Veggie of the Year Chef Champion
In celebration of Food Literacy Month
During Food Literacy Month, our kids will try each veggie and vote for their favorite. Local chef's will also develop and share their favorite recipe on a Facebook live cooking demo. See the line up, watch the demos and vote for your favorite chef below!
You can also vote with your dollars! Click on any team name below and donate to support fresh Veggie Recipe Kits for kids. The team with the most donations will be named the People's Choice winner.
Team Broccoli – Rick Mahan, Executive Chef/Owner, OneSpeed & The Waterboy
Team Collard Green – Nina Curtis, Executive Chef, Adventist Health
Team Bok Choy – Ravin Patel, Executive Chef, Seasons Kitchen & Bar
Team Mushroom – Billy Ngo, Executive Chef/Founder, Kru, Kodaiko Ramen, Fish Face
Team Avocado – Brien Kuznicki, Executive Chef, Legends at Golden 1 Center - Returning Champion!
Vote for your favorite veggie, chef and recipe! Voting closes at midnight on September 30.
Related Links
You can no longer particpate in this poll, because this poll is closed.
| Answer | % |
| --- | --- |
| Team Broccoli - Chef Rick Mahan | 0.8% |
| Team Collard Green - Chef Nina Curtis | 57.8% |
| Team Bok Choy - Chef Ravin Patel | 0.3% |
| Team Mushroom - Chef Billy Ngo | 0.2% |
| Team Avocado - Chef Brien Kuzniki | 40.9% |