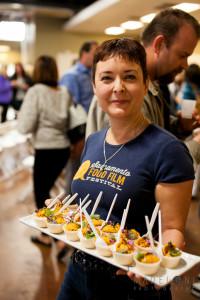 Catherine Enfield
Food Literacy Hero
Our Food Literacy Hero for March has been a champion and advocate for food education in Sacramento for years! Catherine Enfield founded the Sacramento Food Film Festival in 2011, and since then it has featured enlightening food documentaries, kids' movies and food dramas, all paired with amazing food served by local restaurants. She also named Food Literacy Center as the beneficiary of the film festival and has been such a strong advocate for us since our inception.
This year, Catherine is handing over the reins of the Food Film Festival to Food Literacy Center to become a part of its programming. She remains on the planning committee and will still be involved in developing even more incredible food film festivals to come.
"The film festival was always meant to be a way to educate us on where our food comes from and Amber's mission is also food education, so it was a perfect fit," said Catherine. "Also, in the last three years the festival had outgrown my own personal capabilities. Amber's got such a great group of volunteers and access to so many resources to help it continue to grow."
Catherine has always been passionate about food. Her food blog Munchie Musings not only features more than a hundred restaurant reviews, she also writes about Farm to Fork, food trucks and the food scene in Sacramento and beyond. She's also the creator of Have an Offal Day and co-founder of.
Her love for food can be traced back to her childhood in Saudi Arabia and journeys to many different countries with her family. That experience has given her an adventurous streak as well as an appreciation for a wide variety of foods from around the world. When it comes to different types of foods, Catherine encourages everyone, from adults to kids, to be open-minded about what they're eating.
"When it comes to trying different foods I would say that people shouldn't overthink it," she said. "When I eat escargot I have to consciously turn off the thought of 'snails' in my head."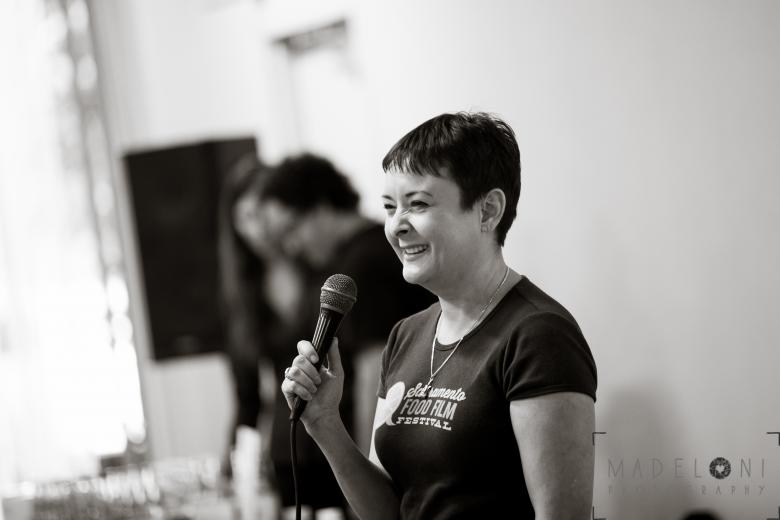 Catherine currently works at Guest Innovations that creates restaurant industry products such as Dinnerwire for the consumer to search for restaurants and Rezku, a restaurant management and reservation system. Her busy schedule hasn't kept her from shopping at the farmers market and eating healthily. She juices at home and makes simple meals such as oven poached fish with sautéed greens. To season her dishes without resorting to adding more unhealthy dressing and sauces, she uses good quality salts that are flavored or smoked.
Catherine started the Sacramento Food Film Festival because she sees the growing interest Sacramentans have in how their food choices can affect not only their bodies but also have deep environmental impact.
"People want to do the right thing, they just don't always know the why or the how," she said. "Hopefully the documentaries we show will help them understand and make better decisions for their future eating."
"With a super spicy chilli cheer, we want to thank Catherine for all that she's done for the food literacy movement in Sacramento!" said Food Literacy Center's chief food genius, Amber Stott. "She's a well-deserved Food Literacy Hero and Sacramento is lucky to have her!"
This year's festival will be from March 19 to 29. For tickets and information about the movies being featured as well as their food pairings, please visit Food Literacy Center.
Article by Heather Teoh
Images by Marita Madeloni; Madeloni Photography
Related Links