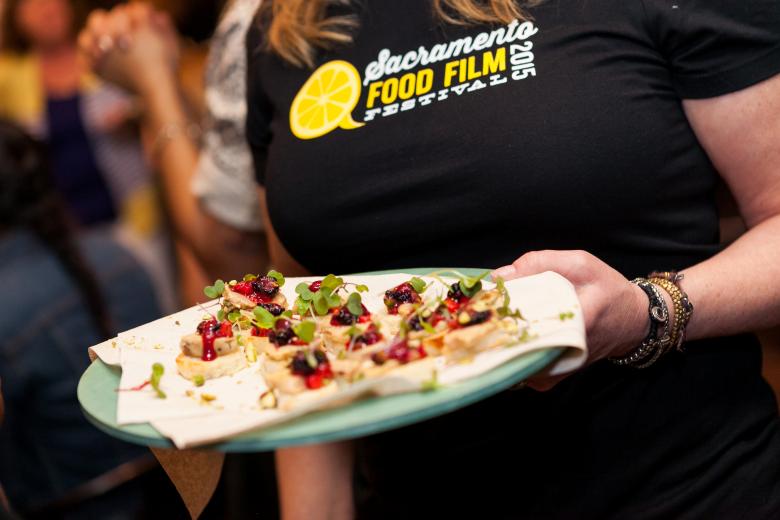 Premiere
The 2016 Sacramento Food Film Festival is a celebration of food and film from all around the world! What better way to kick off this year's festival than with an all-star cast of chefs pairing bites with short food films from America's Farm-to-Fork Capital and beyond!
SOLD OUT! SOLD OUT! SOLD OUT!
Date: Thursday, April 7, 2016
Time: 6:00 PM-9:00 PM
Location: Turn Verein - 3349 J St, Sacramento 95816
Film: Short Film Contest winners
Food by:
Chris Barnum – Localis
Misty Olsen Green- Hawks Public House
Tyler Bond – Kru Contemporary Japanese
Suleka Lindley- Thai Basil Sacramento
Shannon McElroy- Federalist Public House
Wes Nilssen – de Vere's Irish Pub
Brock Macdonald- Block Butcher Bar
Ten22 Old Sacramento
Ginger Elizabeth Chocolates
Whole Foods Market
Ticket Information: SOLD OUT!
Related Links