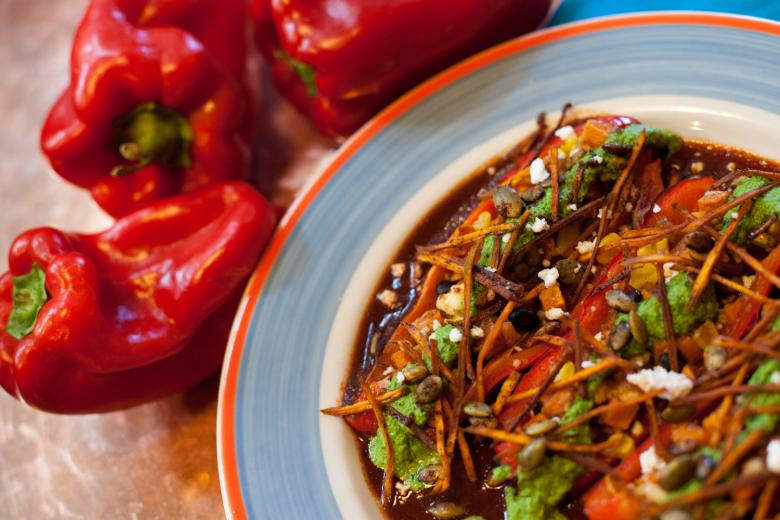 Tacos for Charity
Food Literacy Center is thrilled to be selected as a charity partner by Dos Coyotes Border Cafe for "Tacos for Charity." Our Chief Food Genius Amber Stott in collaboration with Dos Coyotes Executive Chef Mark Casale created a seasonal taco that highlights the throwback 2015 Veggie of the Year – bell pepper! This recipe is one we make with our kids in class – and we think you'll love it as much as them!
A donation from every sale of this special menu item will be made to Food Literacy Center to prevent childhood obesity through cooking and nutrition classes.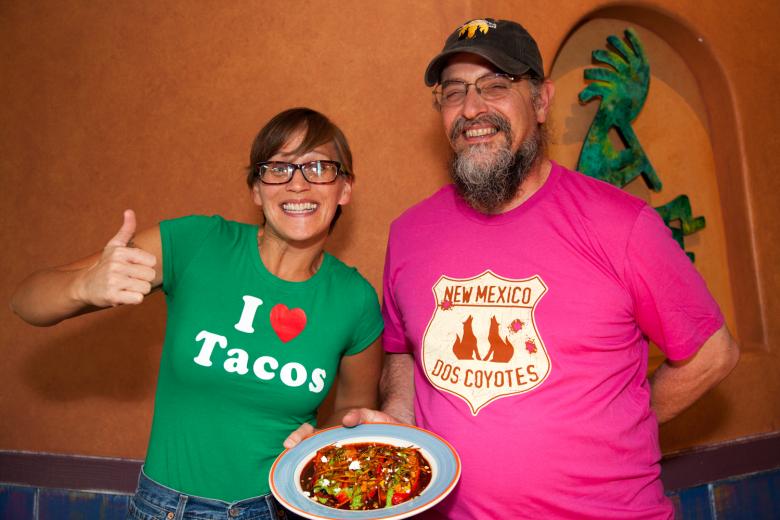 Autumn Tres Hermanas Stuffed Pepper Taco
Fire roasted bell pepper stuffed with tres hermanas blend of spiced black beans, corn, sweet potato and queso fresco topped with crispy sweet potato strips, spiced pumpkin seeds, cilantro salsa and served on top of a hatch red chile sauce.
To find a location near you, visit the Dos Coyotes website.
Related Links