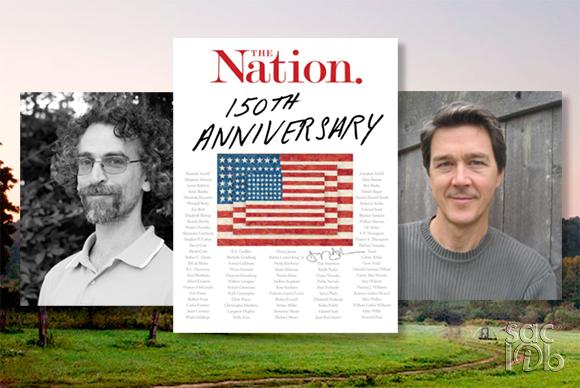 Panel Discussion About Food Security with The Nation
In celebration of our 2015 One Book selection, Dan Barber's The Third Plate: Field Notes on the Future of Food, Amber will sit down to discuss food security with The Nation, the country's longest-running journal on political and cultural opinion.
Date: Tuesday, October 27
Time: 6:00 pm – 7:30 pm
Location: Clunie Community Center, 601 Alhambra Boulevard 95816
Register today at: http://www.saclibrary.org/thenation/
Please come out for a discussion of both the facts and fiction around the food-security movement. The panel includes:
Amber Stott, Food Literacy Center executive director
Mark Hertsgaard, Environment Correspondent for The Nation & author of HOT: Living Through The Next Fifty Years on Earth
Sasha Abramsky, regular contributor to The Nation and author of The American Way of Poverty: How the Other Half Still Lives
Chanowk Yisrael, Yisrael Family Urban Farm
The panel will be moderated by Lesley McClurg, food and sustainability reporter for Capital Public Radio.
Related Links