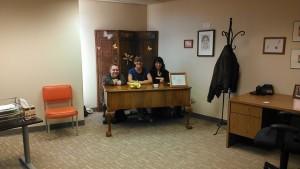 Open House and Big Day of Giving
April 23rd, 2014
Open House
You're invited to check out our new office! Join us at our open house May 1st from 5:30pm to 8:00pm. We are very proud of our new office, as it is a milestone symbolic of how far the organization has come. Our progress has been a team effort, and for those who haven't yet met the team, open house is your chance!
Come see our office, shared kitchen, and conference space!
Meet our food geniuses and board members.
Try your hand at a food literacy activity.
Enjoy wine and small bites.
Bring the kids and your own inner child!
Enjoy craft stations and cooking demos by our food literacy kids.
Location: 5380 Elvas Ave, Ste 214. The open house will be held on the second floor so you all can see our office, shared kitchen and conference rooms.We look forward to seeing you!
Thank you to our sponsor Capay Valley Farm Shop!
Related Links