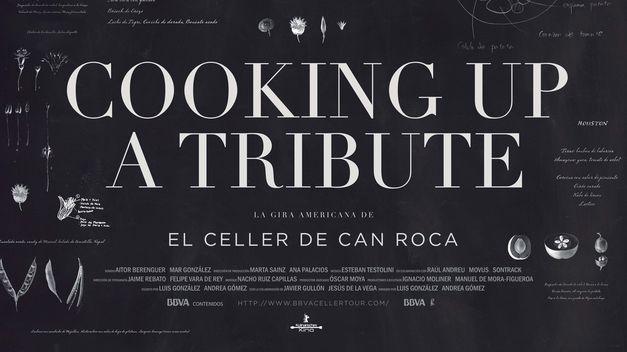 Cooking up a Tribute & After-Party
As the finale of the 2016 Sacramento Food Film Festival, Cooking up a Tribute will not disappoint. Join us for a culinary tour of Mexico, Colombia and Peru while watching Cooking up a Tribute, a film that documents the journey of one of the World's Best Restaurants' as they close their doors for five weeks to tour the world with the entire staff, and design 57 new dishes paying tribute to local food traditions and ingredients and the power of global food culture.
SOLD OUT! SOLD OUT!
Date: Saturday, April 16, 2016
Time: 6:00 PM-10:00 PM (After-party 9:00 – 10:00 PM)
Location: Sunh Fish - 1900 V Street Sacramento 95818
Film: Cooking up a Tribute – Watch the Trailer
Chefs:
Kurt Spataro- Paragary Restaurant Group
Danny Origel- Roxy Restaurant & Bar
Gabriel Glasier- Cask & Barrel
Ceasar Cienfuegos – UC Davis Dining Services
Allyson Harvie- LowBrau and Block Butcher Bar
Matt Brown- The Pop Up Truck
Keith Breedlove- Culinerdy Cruzer
American River College Culinary Artists
Mark Casale – Dos Coyotes Border Cafe
Bartenders:
Brad Peters- Hock Farm Craft & Provisions
Karina Martinez- LowBrau and Block Butcher Bar
Ticket Information:
TICKETS ARE SOLD OUT!
Related Links