Volunteer Orientation
Let's reach more kids in the Sacramento region with food literacy education.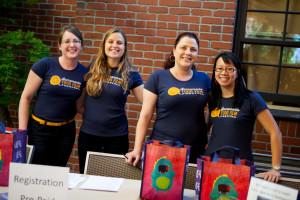 YOU can help! We are largely volunteer-run, with over 90 active volunteers. Activities range from hands-on kids' recipes and crafts in the classroom, holiday produce drive, community events and more fennel fun!
Join us Wednesday, January 14 at 6 PM for our New Volunteer Orientation. Learn more about our work, meet current volunteers and Certified Food Literacy Geniuses, and become a meaningful part of the local food movement.
Address: California State Grange (not the restaurant) – 3830 U Street, Sacramento, 95817
Please RSVP here. If you are a new volunteer, please complete our Online Volunteer Application!
If you are experiencing difficulties with the online form, please fill out the Volunteer Application and email it to Melissa@foodliteracycenter.org.
Related Links