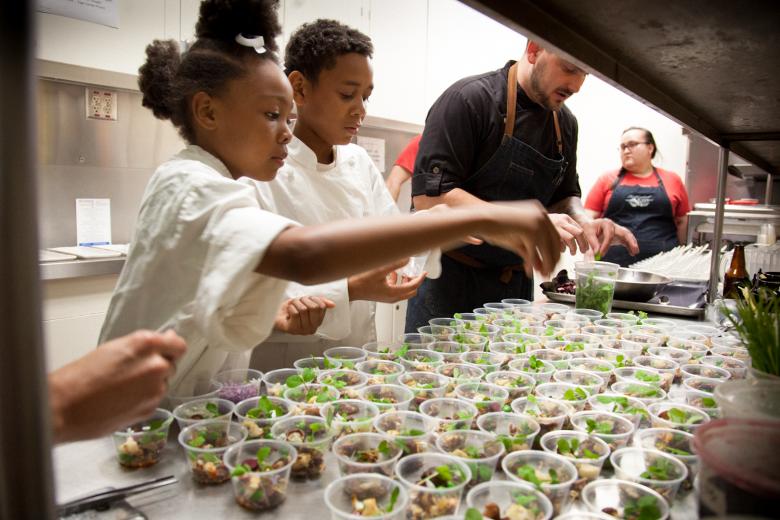 Sacramento Food Film Festival 2016
The 5th Annual Sacramento Food Film Festival, a 10-day celebration of food and films – is a wrap!
Highlights from 2016
865 attendees
$46,645 (net) raised. Funds will help us reach more low-income kids with cooking and nutrition classes.
52 volunteers
94 partners
Why this Festival Matters
In our elementary classrooms, Food Literacy Center makes learning fun, inspiring kids to do the perceived impossible: love eating vegetables. Our food film festival takes this same approach: make learning fun—and hands-on!
We bring documentaries to town that haven't been screened in traditional theaters. We pair the films with food, fun and activism.
What People are Saying
"It completely blew our expectations out of the water! The food, short films and service were amazing. I love how thoughtful each chef was about their dish and the little chefs were totally adorable. And let's not forget the incredible goodie bags!"
"You guys really outdid yourself this year! Best one yet!"
2016 Festival T-shirts
We have a limited supply of 2016 Pomegranate Design original festival t-shirts available with a $30 donation. Get yours before they're all gone! To get yours, make a donation of $30 and specify your shirt size in the notes section.
Related Links