Food Literacy Month – A Delicious Success!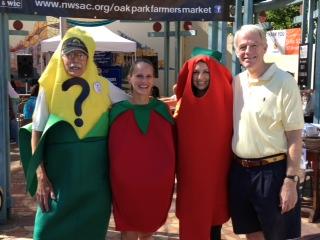 Thanks to our hardworking and dedicated board and volunteers, as well as everyone who participated in the events, Food Literacy Month was a resounding success!
We kicked off the month with restaurants serving special Food Literacy Month Sandwiches. We also invited bloggers from California and across the U.S. to create their own Food Literacy Sandwiches and write a blog about what food literacy means to them. Our Kids' Food Literacy Sandwich contest attracted excellent entries from kids and teens in the Sacramento region.
To celebrate the passing of the resolution ACR 161, declaring September as Food Literacy Awareness Month by the California legislature, Assemblymember Roger Dickinson joined California Food Literacy Center and the Oak Park Farmers Market, a program of Neighbor Works, at a special Food Literacy Fair on Saturday, Sept 22, at the Oak Park Farmers' Market. It was a day of family fun with activities for kids and booths promoting healthy food tips. We also received excellent press coverage in various print, radio, and TV news outlets!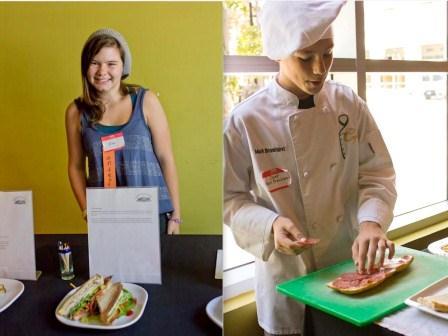 The exciting month concluded with California Food Literacy Center's official launch party at Mayahuel in downtown Sacramento on Sept 29. Partygoers got to learn about and clearly understand what our goals are and how we're achieving them. We quizzed the grown-ups on food literacy, and one of the Kids' contest finalists, 16-year-old Mark Brunkhorst wowed everyone with a cooking demo of his sandwich recipe. Our board president Jay Cohen gave a funny speech about how our founder Amber Stott grew up on the cornfields of Illinois and didn't have any friends except vegetables. While all the other girls played with Barbie dolls, Amber was playing with ears of corn and eggplants!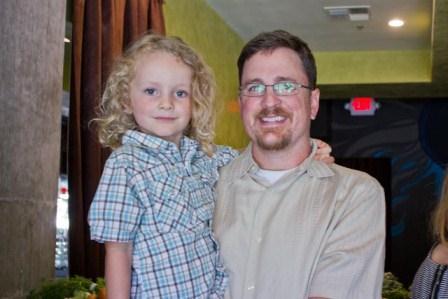 A judging panel of renowned chefs and leaders in the culinary world tasted the four finalists' sandwiches for the Kids' contest and declared Madelene Silva's "Strawberry Love" the winner. Every kid who submitted recipes and essays are winners in our eyes too! We're so proud of every one of them for coming up with such creative recipes and understanding what food literacy means!
We had a special participant that afternoon too. A five-year-old student from Capitol Heights Academy (where we're teaching food literacy) stood on a chair and told everyone that his favorite thing about food literacy was learning that the carrot is a root! All in all, Food Literacy Month was made possible by everyone who sponsored our event, participated in our activities, blogged, retweeted, Facebooked, and provided moral support to our team! From the very bottom of our hearts and stomachs, we thank you for making Food Literacy Month such a delicious success!
Related Links