Food Literacy Journal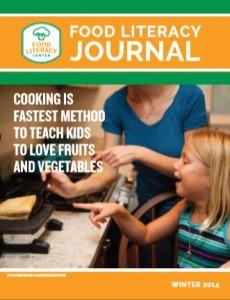 This new, quarterly publication is written by local food writers committed to changing our food system. We believe that food journalism is paramount to expanding food literacy in our community. By reading a recipe, we can learn to cook. By reading a piece of in-depth journalism, we can increase our understanding of the food system and its many moving parts.
Being food literate is about being invested. Once you understand our food system, you'll be inspired to fix it. This publication is written with this goal in mind: we aim to inspire, educate and drive our readers to action.
The Food Literacy Journal is a member benefit to our Food Literati. We are providing our first issue complimentary to all our donors. We hope you will choose to join us as a member to deepen your investment in our work.
To become a member of the Food Literati, please make a donation today. Your gift will help us expand food literacy education to more low-income schools.
If you're already a member, thank you! We also encourage you to give the gift of membership to a loved one this holiday season. Help spread the knowledge!
Together, we can create lasting change.
Check out this edition of our Food Literacy Journal and become a member today!
Related Links