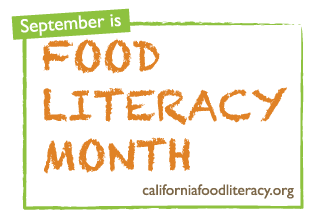 Food Literacy Heroes: Food Literacy Month Sponsors
September's Food Literacy Heroes are advocates of our efforts to prevent childhood obesity by teaching low-income kids to eat smart. Through their financial and advocacy support, we're able to continue to spread food literacy awareness throughout the region. They are from various industries but they all have one thing in common – they care about the health of our kids and are actively involved in improving the lives of their fellow citizens. We want to take this opportunity to give a broccoli cartwheel of thanks to all of these heroes for making this year's Food Literacy Month extra special!

Poswall White & Cutler
Poswall, White & Cutler established itself as a leader in personal injury litigation by successfully handling cases against major multinational corporations and taking challenging medical malpractice cases in conservative rural areas. The firm represents plaintiffs in personal injury and civil litigation. U.S. News and Best Lawyers ranked Poswall, White & Cutler one of the best law firms in Sacramento in plaintiff personal injury litigation in 2013 and awarded the firm a Tier 1 ranking.
"Most kids don't know there are healthy, good tasting choices to a life of fast food and obesity."
John M. Poswall, Senior Partner, Poswall, White & Cutler

Simply Recipes
Elise Bauer, a veteran of Silicon Valley and Apple, Inc., created Simply Recipes, an award winning, popular food blog that is focused on simple, wholesome home cooking. Elise is considered a pioneer in the blogging field, having started Simply Recipes in 2003. She curates FoodBlogAlliance.com, a tutorial site for food bloggers, as well as produces FoodBlogSearch.com, a recipe search engine that searches over 3000 high quality food blogs. Simply Recipes is the sponsor of our Kids Recipe Contest that launches on Sept 7.
"Kids are naturally curious. The best time to teach them about food—where it comes from, how to cook it, if it's good for you— is now, when they are still young and open to the magic of it all. What they learn today can help them build healthy habits for life."
Elise Bauer, Creator of SimplyRecipes.com

Harbison Estate Wines
Joe and Pat Harbison established Harbison Estate Vineyard in 1998 in the heart of Oakville's Vaca Ridges. Their award-winning JP Harbison Cabernet Sauvignon has an extremely limited production and is created expressly to raise money for children's charities.

Elliott's Natural Foods El Camino
Elliott's Natural Foods was established in 1952 by Walker and Georgana Elliott in an effort to make healthy foods and nutritional supplements available to the community, and to their own children. They understood that health began with education and public awareness about what the body needs in order to thrive. Today, Elliott's Natural Foods is Sacramento's leader in supplements and foods for a healthy lifestyle. It remains family owned and operated, with the continued desire to support the vitality of the community.
"Elliott's Natural Foods is committed to encouraging the health and vitality of our community through intelligent eating."
Cynthia Elliott

Dignity Health
Dignity Health is the largest Health System in California and provides quality, compassionate health care at more than 40 hospitals and care centers that are serving communities across California, Arizona and Nevada. In the Sacramento region, this includes Mercy General Hospital, Mercy San Juan Medical Center, Methodist Hospital of Sacramento, and Mercy Hospital of Folsom. Dignity Health is dedicated to delivering high-quality, affordable health care services in a compassionate environment that meets each patient's physical, mental and spiritual needs. Upholding the core values of dignity, justice, stewardship, collaboration, and excellence, our healing philosophy serves not just our patients, but our staff, our communities, and our planet.
"Dignity Health's Sacramento Service Area is proud to support California Food Literacy Center as their mission and direct services to provide health literacy to children and their families align with the identified priority health need in our 2013 Community Health Needs Assessment for the four Sacramento Service Area Hospitals."
Ashley Brand, Manager, Community Benefit

Attune Foods
Attune Foods makes food from simple ingredients, simply made. This includes high fiber Uncle Sam whole grain cereals and Erewhon organic whole grain cereals. All of their foods are made of simple, non-GMO ingredients. For easy mornings, serve the cereal with milk or yogurt, topped with freshly cut fruit. As an afternoon snack, stir some of the cereal into a nut and dried fruit trail mix. To make an easy weeknight dinner, crush cereal flakes for a breadcrumb alternative and make a batch of crunchy baked chicken tenders. Visit www.attunefoods.com/recipes for recipe ideas. Check out their Whole Grain Baking Recipe Contest, running September and October. Enter your original recipe using whole grain flour and Uncle Sam cereal for a chance to win one of their amazing prizes. For more details, visit www.attunefoods.com/recipe-contest.
Attune Foods understands the importance of inspiring others to get involved in our effort to end childhood obesity. They are asking you to join them! Attune Foods will match every dollar donated to California Food Literacy Center up to $2,500 during the month of September. Please make your online donations today.

Sierra Health Foundation
Sierra Health Foundation is a private philanthropy with a mission to invest in and serve as a catalyst for ideas, partnerships and programs that improve health and quality of life in Northern California. The foundation is committed to improving health outcomes and reducing health disparities in the region through convening, educating and strategic grant making.
"While well known that we cannot have good health without access to healthy food, many of us forget that eating healthy also requires knowing how to do so. That's why we're proud to support California Food Literacy Center efforts to teach low-income children and children of color how to eat to live healthy lives."
Chet Hewitt, President and CEO, Sierra Health Foundation

Broderick's Restaurant and Bar
A simple menu of hearty portions is the perfect complement to any drink. From their signature burgers and sandwiches, to dressed fries and salads, the fare at Broderick's will keep the working class heroes satisfied as well as keep the professionals coming back for a great bite in the coolest place west of the Sacramento River.
"We believe that food and education need to be top priorities, especially with the younger generation! In a world of eating pre-packaged and processed foods, it's our responsibility to show these kids what to eat."
Shannin Stein, General Manager
Related Links