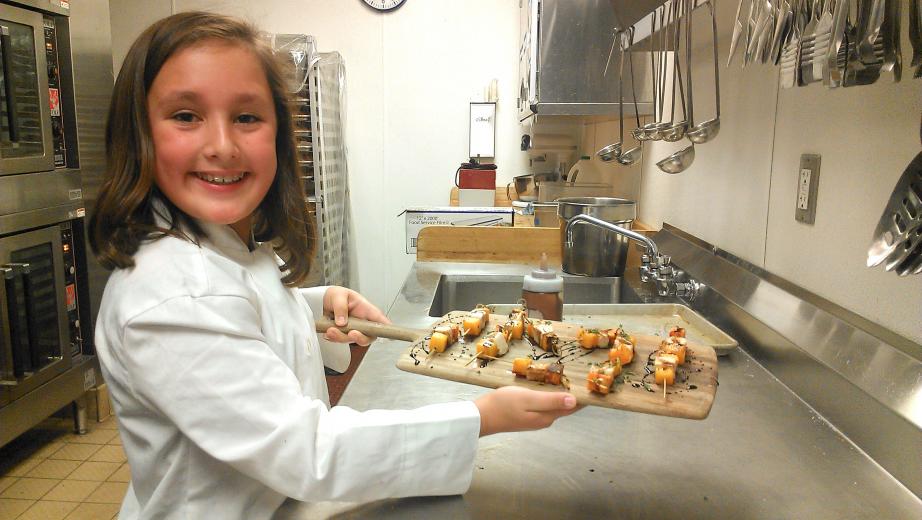 DSP Announces 2014 Dine Downtown Restaurants
Downtown Sacramento's fine dining restaurant week returns January 8-17, 2014
SACRAMENTO, CA (December 11, 2013) — The holiday season is upon us and soon we will welcome a new year. What better way to begin the new year than to sample some of the best restaurants in Sacramento? The ninth annual Dine Downtown Restaurant Week presented by Lexus returns January 8 through January 17, 2014.
"We estimate that Dine Downtown generates over $1 million in restaurant sales and parking revenue in just 10 days," said DSP Executive Director Michael Ault. "The event provides local restaurants a huge boost at the start of the new year."
For 10 days, Downtown Sacramento's top restaurants will offer special three-course prix-fixe dinner menus for $31 per person. Why the extra dollar? $1 from every Dine Downtown meal will benefit the California Food Literacy Center, a non-profit dedicated to inspiring change in community food education.
"We are pleased to be part of Dine Downtown Restaurant Week," said Amber Stott, founding executive director of California Food Literacy Center. "It's a great way to celebrate the beautiful food of our region while raising money to ensure that the next generation knows where that food comes from, how to cook it, and how these local fruits and veggies will protect their health."
"California Food Literacy Center has been our charitable focus this year. 40% of children in the Sacramento area are obese. This is an easy way to put your money in one place to help CFLC carry out its mission," said Josh Nelson, co-founder of The Selland Group.
Just $4.11 provides a week of food literacy education. During Dine Downtown, a party of four can help one child receive obesity prevention education.
Participating restaurants so far include Biba, Blue Prynt, Cafeteria 15L, Capital Dime, Chops Steak, Seafood & Bar, Dawson's at The Hyatt, Ella Dining Room & Bar, Esquire Grill, Fat City, The Firehouse Restaurant, Foundation Restaurant & Bar, Frank Fat's, Grange, Hock Farm Craft & Provisions, Hook & Ladder Manufacturing Co., Il Fornaio, Mayahuel, The Melting Pot, Paragary's Midtown, Pilothouse at The Delta King, The Porch, Restaurant Thir13en, The Red Rabbit Kitchen + Bar, River City Brewing Company, Ten22, and Tuli Bistro.
Dine Downtown is produced by the Downtown Sacramento Partnership. The event is presented by Lexus and sponsored by Sacramento Magazine. Other partners include California Food Literacy Center, Yelp, and Sacramento365.com. Follow the discussion on Twitter and Instagram with the hashtag #DineDowntown. You can also follow all the Dine Downtown restaurants via our Twitter list. For more information about Dine Downtown, visit downtownsac.org.
Related Links