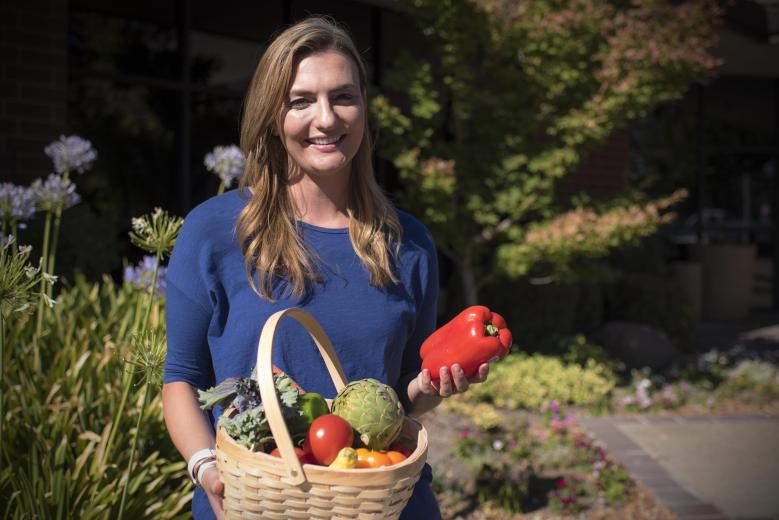 Stacey Kauffman
Past Board Chair
Senior Vice President, Market Manager, Entercom
A transplant from the hustle and bustle of the Chicago skyline, Stacey Kauffman has come to discover the fresher pace of the Northern California lifestyle in a really big way. As the Senior Vice President at Entercom, Stacey was part of a team that decided to take a major role in bringing the Sacramento region's farm-to-fork conversation to the masses, with the creation of EatFarmtoFork.com. It was their mission to cultivate an online source for people to find, connect with and share their food; with other like-minded people in the region. Entercom, America's second-largest radio broadcaster, connects customers and audiences through its leading local brands and unparalleled local marketing solutions, which include over 4,000 events each year, and its SmartReach Digital product suite.
Coming from the land of mono crops and corporate farming; to the agriculturally diverse and lush Mediterranean style climates of Northern California, was a welcomed surprise for Stacey. Not just from a culinary perspective, either. It was through this process of food based discovery, that she found a place to lend her talents to the community and educational voices in the conversation.
Prior to relocating to the Sacramento region in 2015, Stacey worked in radio in Chicago and resided in her hometown of Munster, Indiana. She has an M.B.A. from Indiana University- Northwest and a B.S. degree in Public Relations with a Marketing minor from Ball State University. Stacey enjoys an active lifestyle in Folsom with her husband, Galvin, their two daughters and dog, aka her "kid with fur." Her favorite vegetable is red bell peppers.
"I am proud to support Food Literacy Center and its mission to inspire kids to eat their veggies, one we also practice in our own home! Being in America's Farm-to-Fork Capital provides the perfect setting for fueling this mission of educating kids on what healthy food looks and tastes like, and I am thrilled to be a part of the change!"
Related Links