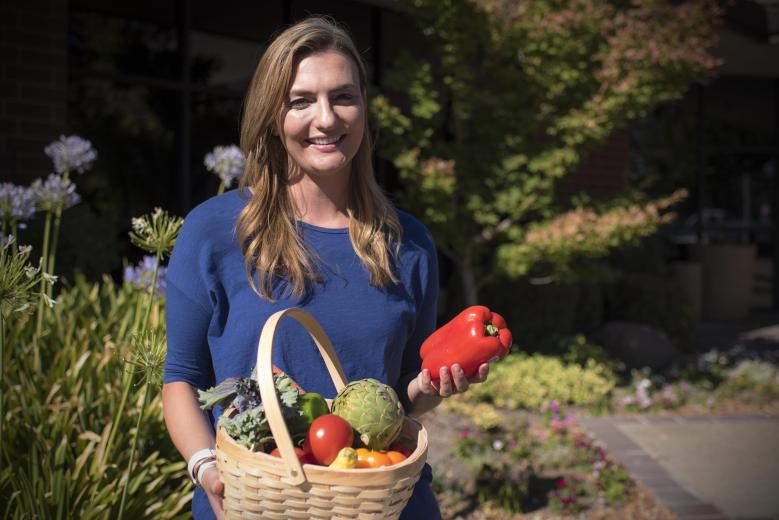 Stacey Kauffman
Past Board Chair
Senior Vice President, Market Manager, Entercom
A transplant from the hustle and bustle of the Chicago skyline, Stacey Kauffman has come to not only discover, but advocate for and evangelize the fresher pace of the Northern California lifestyle since arriving six years ago. Stacey is the Senior Vice President and Market Manager for Entercom Sacramento, a leading national audio and entertainment company that includes iconic broadcast brands, an expansive digital platform, premium podcast network, and live events and experiences.
Coming to the agriculturally-diverse and lush Mediterranean-style climate of Northern California, quickly turned Stacey into a promoter and cheerleader for all things Sacramento! Not just from a culinary perspective, either; It was through this process of food-based discovery, that she found a place to lend her talents to the community and educational voices in the conversation.
Stacey also serves as a Board Member of Visit Sacramento and the Farm-to-Fork Steering Committee, as well as through Entercom's community outreach programming known as Entercom Serves. She has an M.B.A. from Indiana University- Northwest and a B.S. degree in Public Relations from Ball State University. Stacey enjoys an active lifestyle in El Dorado Hills with her husband, Galvin, their two daughters and dog, aka her "kid with fur." Her favorite vegetable is red bell peppers.
"I am proud to support Food Literacy Center and its mission to inspire kids to eat their veggies, one we also practice in our own home! Being in America's Farm-to-Fork Capital provides the perfect setting for fueling this mission of educating kids on what healthy food looks and tastes like, and I am thrilled to be a part of the change!"
Related Links