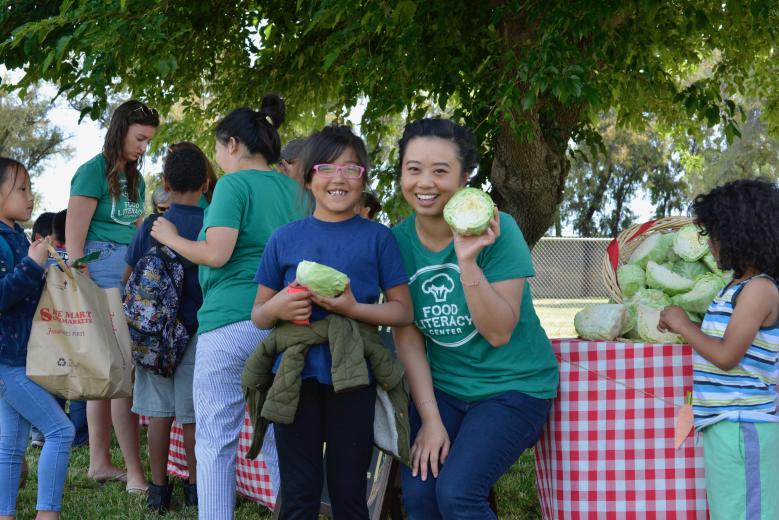 Kids Farmers Market
May & December
We invite you to become a sponsor of our 2019 Kids Farmers Markets – a feel-good way to support our mission to inspire kids to eat their veggies! Choose between a farmers market the week of May 20 or December 16. During the event, low-income kids will shop at a mini-farmers market in partnership with the Sacramento Food Bank, compile recipes, create their own cookbooks, and make healthy recipes.
We do our part to teach these kids healthy habits throughout the school year and want to help them practice healthy eating and cooking at home, too, especially during their long winter break, where we know many of these children are returning to food insecure homes. Your support through this event will have a direct impact on our efforts.
Become a Sponsor
Your partnership during the Kids Farmers Market will allow us to continue our mission, and to expand our programming to reach more kids in Sacramento. Together, we are creating healthier kids!
2019 Kids Farmers Market Sponsor Levels
We'll work with you to create a sponsorship package that fits your needs!
Related Links