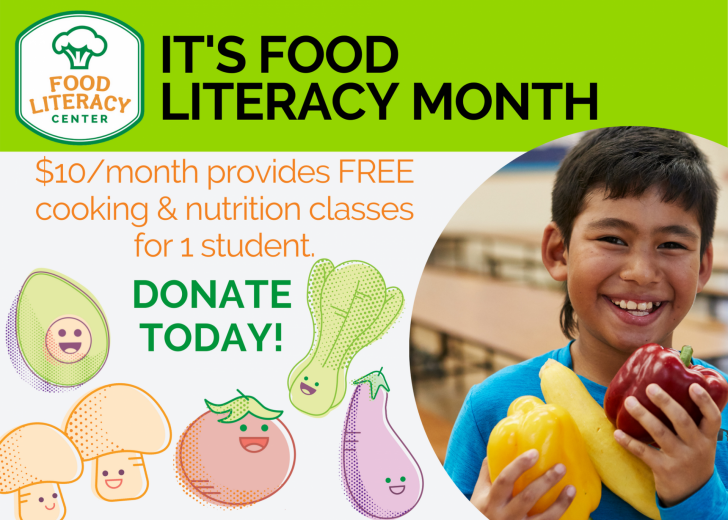 Food Literacy Month 2021
September is Food Literacy Month
In 2012, Food Literacy Center worked with the California legislature to declare September as Food Literacy Month to raise awareness about the need for cooking and nutrition education for kids. Donate now!
Help us continue to protect children's health at a time when it's needed most.
Our work has never been more important.
Last year, when school closed, we shifted our STEM-based cooking and nutrition curriculum to online distance learning with printable recipes (in English, Spanish, and Hmong), collaborated with other nonprofits to identify the most vulnerable families, and began fresh produce distributions at the schools they serve.
This year, we are returning to in-person learning of cooking and nutrition classes (based on health guidelines), in addition to distributing recipe kits to students and families so they can cook healthy meals at home together.
Help us continue this critical program through fall as food and nutrition insecurity remain at unprecedented rates for our students and their families. Let's protect children's health at a time when it's needed most.
It costs just $10/month ($120) to fund a child for a semester of FREE cooking and nutrition classes.
Donations allow us to teach more kids, train more Food Literacy Geniuses, buy more broccoli and create meaningful public programs to build a healthy, sustainable community.
Veggie of the Year Contenders
During September, our kids will try the raw bite of each veggie and vote for their favorite. Local chef's will also develop and share their favorite recipe on a Facebook live cooking demo.
You can also vote with your dollar! Visit the fundraising teams page and donate now. At the end of Food Literacy Month, the team with the most donations will be crowned as the People's Choice winner. Help us reach our goal of $30,000 by September 30th! Matching funds total of $22,000 provided by Clover Sonoma, UC Davis Health, Jiffy Lube, Mariani Nut Company, SMUD, and The Railyards.
Broccoli backflips for our Food Literacy Month sponsors!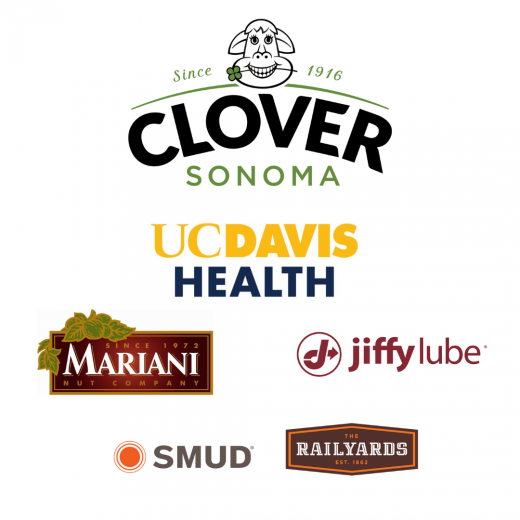 Related Links