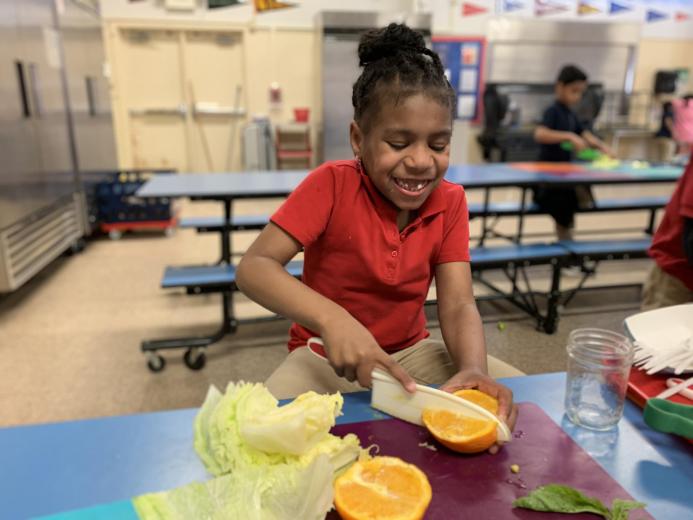 Become a Sponsor
Cooking School Ribbon Cutting & 2 Year Options
Your sponsorship will allow us to continue our mission, and to expand our programming to reach more kids in Sacramento. Together, we are creating healthier kids!
Sponsor Options
Sponsor the much-anticipated Food Literacy Center headquarters and cooking school with a 2-year commitment including the ribbon-cutting in Fall 2021 and the one year anniversary in Fall 2022. We will host dignitaries, media, donors, partners, community members and supporters at each event.
Your multi-year support will be a substantial investment in an underserved community, bringing hands-on cooking education to thousands of children and community members.
Two-year sponsorships includes ongoing on-site recognition at both events, on-going recognition through out the year, and logo placement in the new cooking school.
One-year sponsorships focus on the official ribbon cutting in fall of 2021.
Cooking School - Corporate 2 Year Sponsorship
Cooking School - Corporate 1 Year Sponsorship
Cooking School - Personal 2 Year Sponsorship
Cooking School - Personal 1 Year Sponsorship
We'll work with you to create a sponsorship package that fits your needs!
Related Links