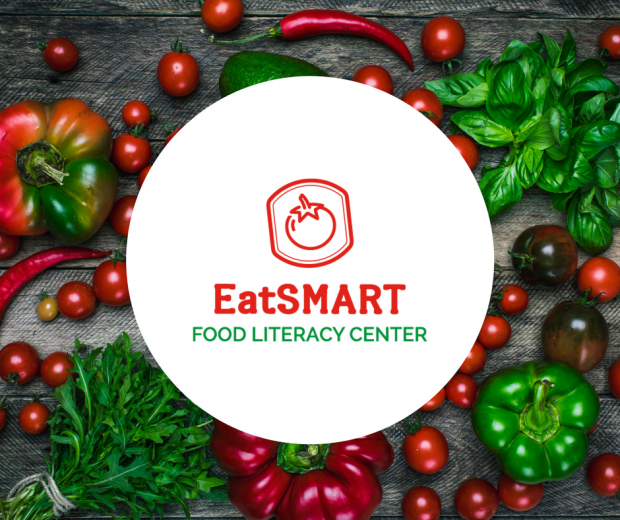 Become an EatSMART Restaurant
Food Literacy Center is very excited to present EatSMART, a uniquely-tailored philanthropic partnership with our local restaurants, and we need your help to make it a success!
WHAT WE'RE ASKING FROM YOU
Highlight one vegetable-forward item on your menu that will benefit Food Literacy Center on an ongoing basis.
Donate your choice of a flat rate or a percentage of each designated menu item sale to Food Literacy Center.
Submit monthly payments to Food Literacy Center by check or online. Regular donations are crucial to our program's success!
Provide social media-worthy pictures and a delicious description of your sponsored menu item, as well as updated information if the dish changes.  If needed, a Food Literacy Center volunteer may provide photography services. Let's give our followers even more reasons to come to your restaurant!
Display a provided Food Literacy Center window cling to show the community that you're a proud Eat Smart partner and advocate for food literacy education.  We're in this together!
WHAT WE WILL PROMISE TO YOUR RESTAURANT
List your restaurant as an EatSMART participant on the EatSMART page, including your menu item and a link to your website.
Prominently feature your restaurant in Food Literacy Center's EatSMART marketing at least once annually.
Highlight your business as an EatSMART participant in one or all of the following social media outlets: Facebook, Instagram, Twitter, and Food Literacy Center's e-newsletter.
Mention you in promotional news articles and/or television appearances related to EatSMART.
LET'S GET STARTED!
As soon as you've made the decision to join EatSMART, it's easy to sign up! Complete the EatSMART application for simple enrollment.
As an EatSMART participant, you are on the front line of food education. Together, we can reach even more of Sacramento's children most in need of our help and continue to expand an ever-widening circle of advocates for food literacy.
Thank you for your continued support in helping our community thrive.
Related Links